Watson Marlow 704U/R IP55 Washdown Peristaltic Pump 360RPM Pred. to 720U/R SOLDOUT
Watson Marlow 704U/R IP55 Washdown Peristaltic Pump 360RPM Pred. to 720U/R | Priced $1,295.00 | bostonind.com (10489)
Here is a Watson Marlow 704U/R IP55 Washdown Peristaltic Pump 360RPM Pred. to 720U/R

Predecessor to:
720U/R

Condition:
This Watson Marlow 704U/R IP55 Peristaltic Pump is in good working order.

Testing we performed:
This Watson Marlow IP55 was tested at full RPM (360RPM) continuously for 30 min. with manual setting.
All buttons and switches are working properly. LCD display is clean and clear.

System consists of:
Watson Marlow IP55 Washdown Peristaltic Pump.

Configuration and Setup:
IP55 auto/manual control high-flow peristaltic pump.
Pulse-width modulated microprocessor control of motor speed, together with feedback circuitry and a magnetic tachometer, ensures high level of speed control accuracy.
Indication of pump speed is provided by a digital display in increments of 1rpm.

Manual control or automatic analogue process control up to 30V or 32mA.
Magnetically switched guard/track stops the pump if removed.
50:1 speed control with flow rates up to 2000 liter/hr, 33 liter/min.
7-360 RPM
Pump head is currently configured for 4.8 mm tubing.
Flow Rate 0.03 - 8.8 gpm

Documentation:
Datasheet: https://drive.google.com/file/d/0BwHznQS-d5syWTNYWnp6bnZrSFk/view?usp=sharing

Brochure: N/A

Manual: https://drive.google.com/file/d/0BwHznQS-d5syOGNOY0l4bHB3RU0/view?usp=sharing

Please do not hesitate to contact us if you have any questions.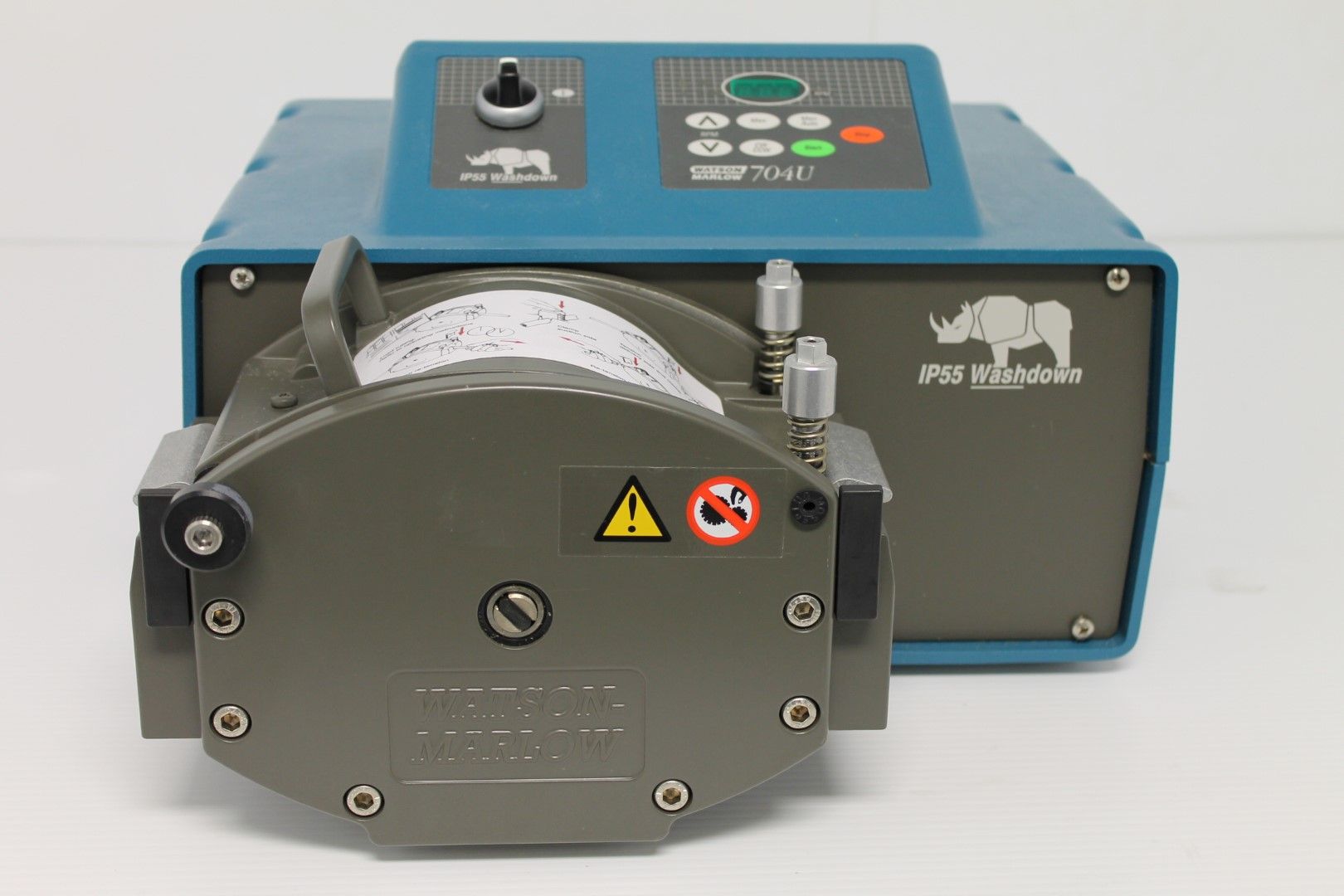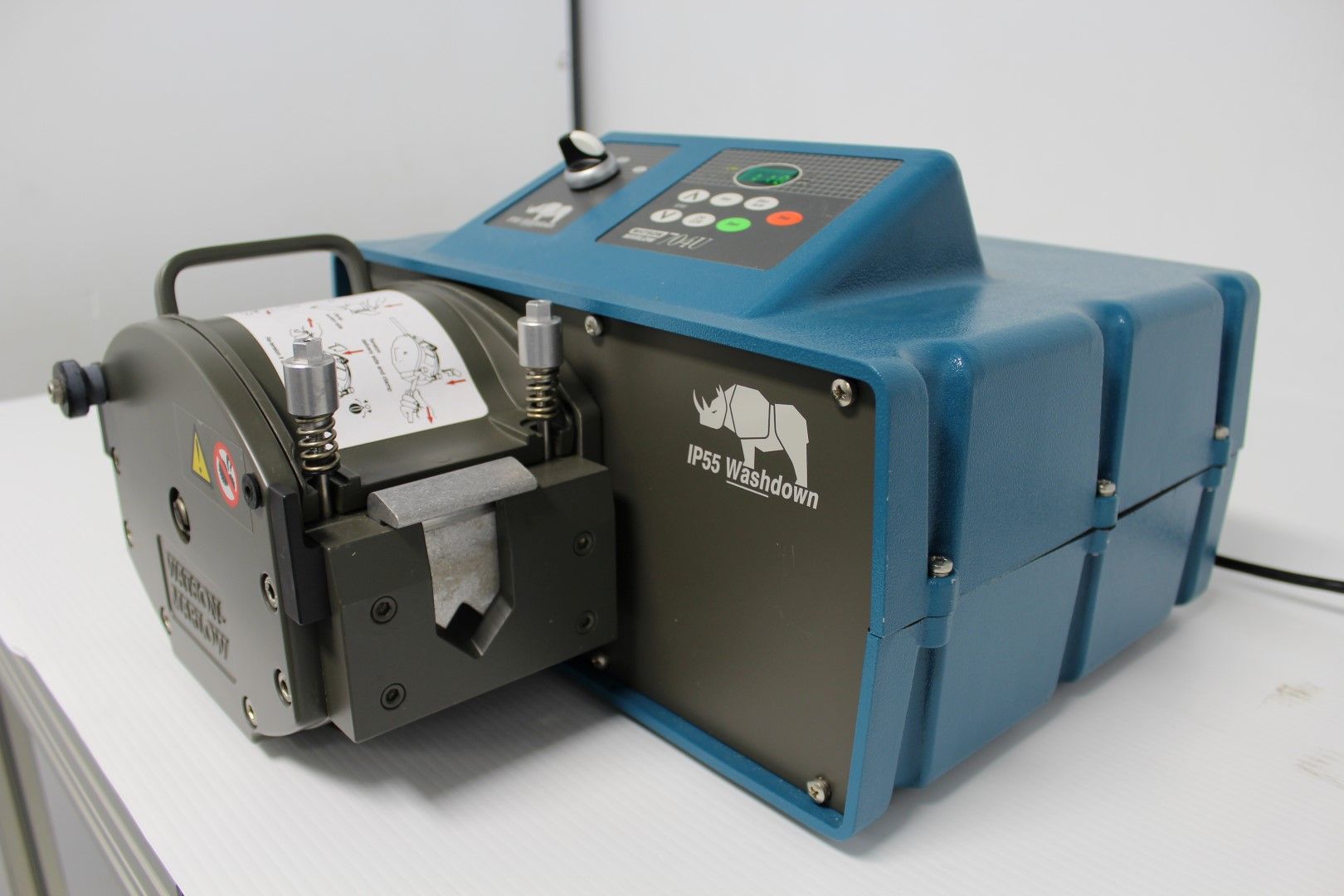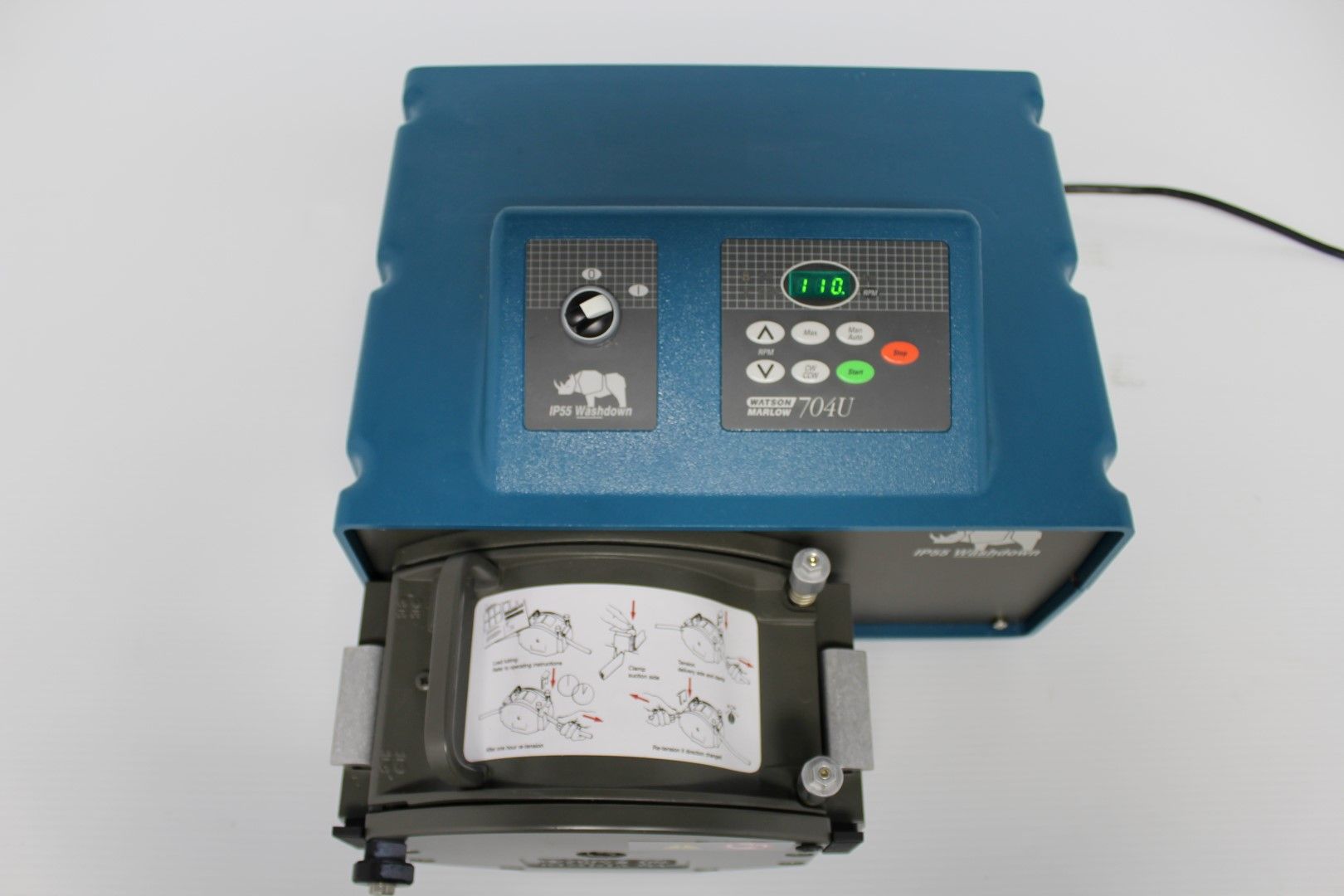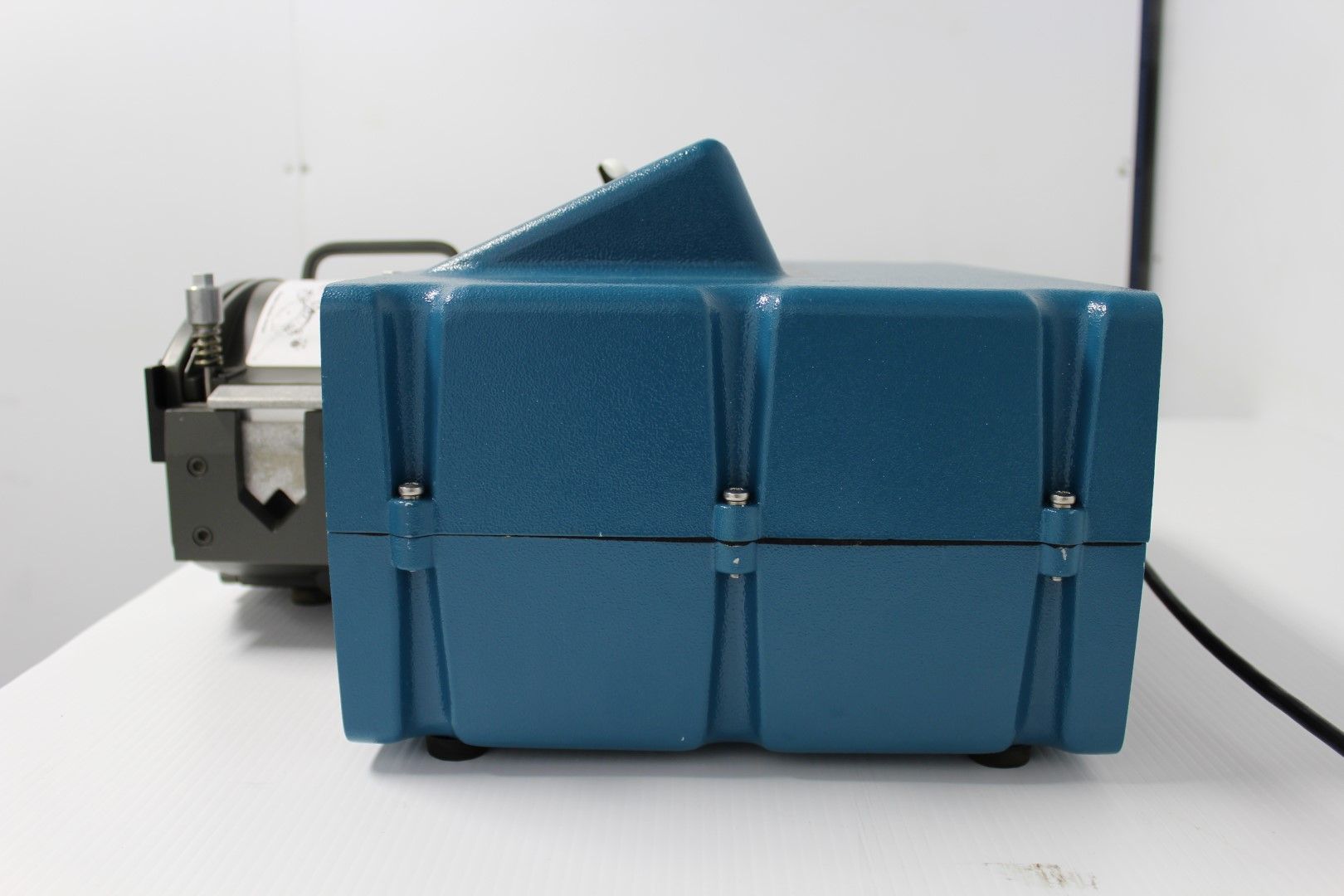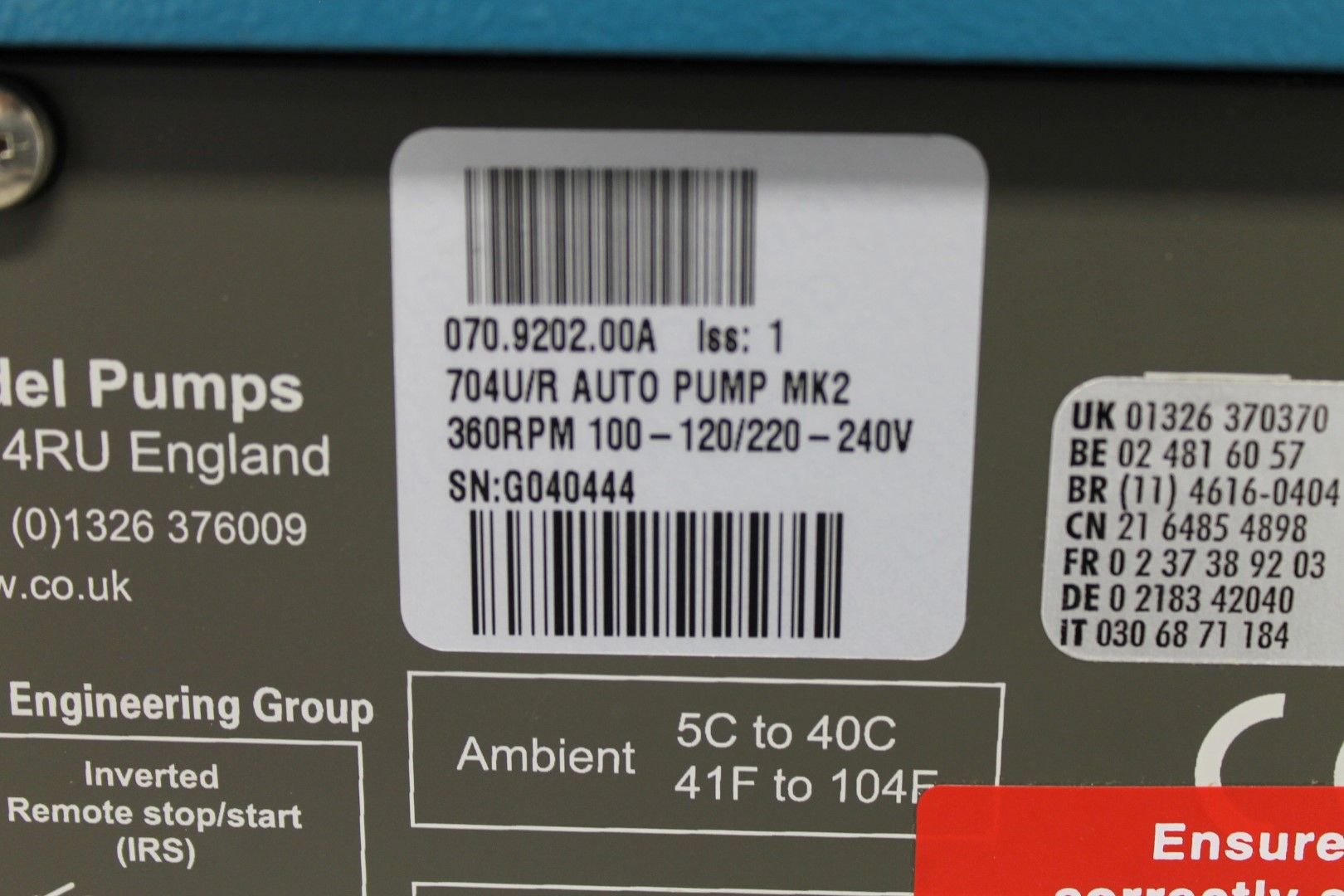 Watson Marlow 704U/R IP55 Washdown Peristaltic Pump 360RPM Pred. to 720U/R SOLDOUT
Manufacturer Description and Specification:
Manufacturer Documentation: