TME TM Electronics Solution 4 Port S4C-L2 Multi-Port Leak/Decay Tester
TME TM Electronics Solution 4 Port S4C-L2 Multi-Port Leak/Decay Tester | Priced $2,375.00 | bostonind.com (10577)
Here is a TME TM Electronics Solution S4C-L2 Multi-Port Leak/Decay Tester

The Instrument was calibrated by the manufacturer on 2-10 -2017. (Calibration Cert Shown Below)

Condition:
This TM Electronics Solution Multi-Port Leak Tester is in good working order.

Testing we performed:
The TME Solution S4C-L2 passed all tests and was found to be fully functional:
Tested initialization.
Tested touchscreen.
Tested pressure leak.

System consists of:
TM Electronics Solution Leak Tester with 4 test ports.
Power cord.

Configuration and Setup:
This item is currently set up for the following tests:
Pressure
Decay testing.
Can be set for concurrent or sequential testing.

Pressure Range - 0.5 - 15 psig
Resolution - 0.0001 psig
Accuracy - +/- 0.075 FDS

Controller - Touchscreen.
Channels - 4
Channel Operating Modes - concurrent or sequential.
LAN Support - No, RS232 only.
System Design Modifiable - Yes.

Documentation:
Datasheet: https://drive.google.com/file/d/0B72qmJtjIBo0Q2lZTWJqN0tnd3M/view?usp=sharing

Brochure: N/A

Manual: https://drive.google.com/file/d/0BwHznQS-d5syOFZmaGRad3Rfb0E/view?usp=sharing

Please do not hesitate to contact us if you have any questions.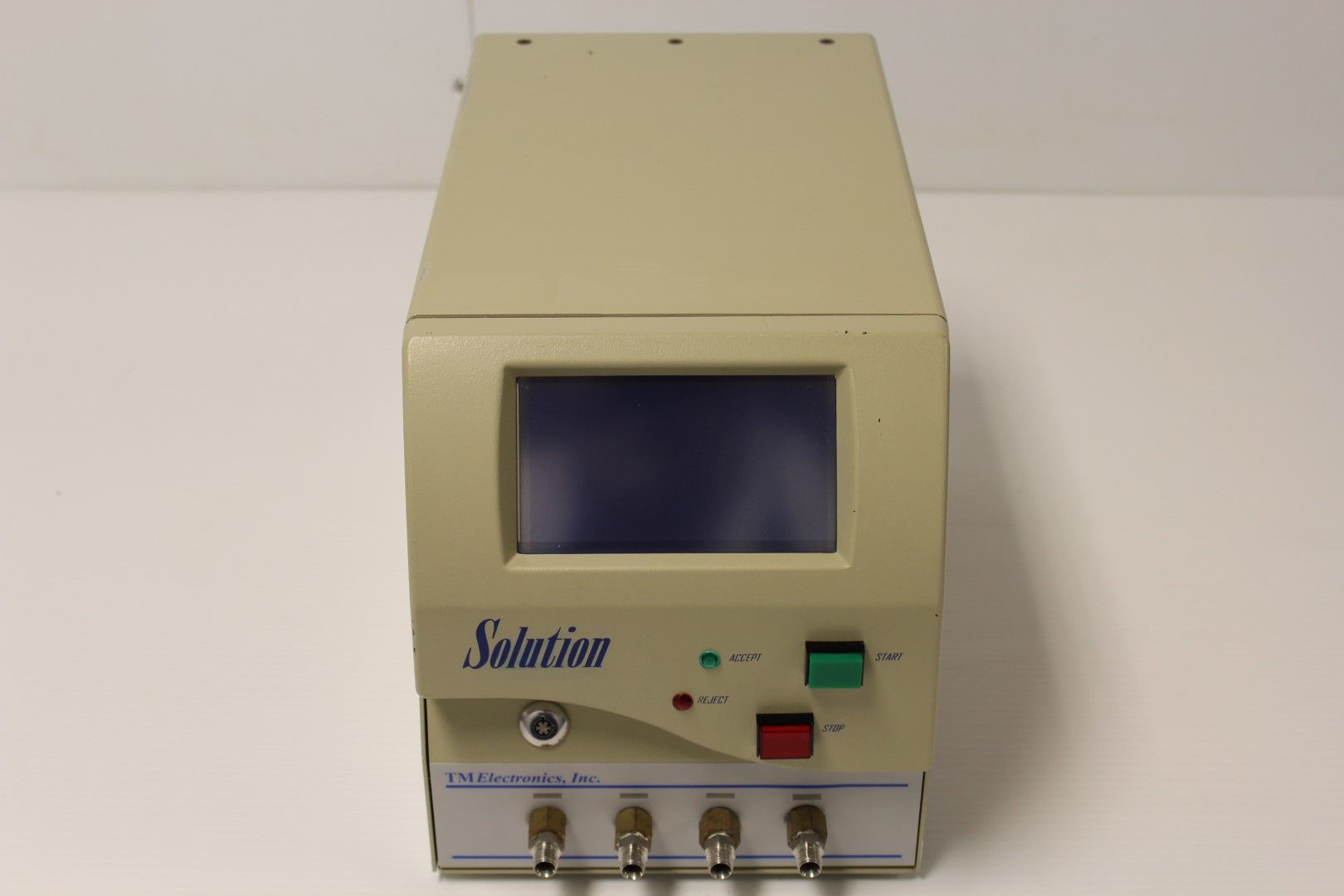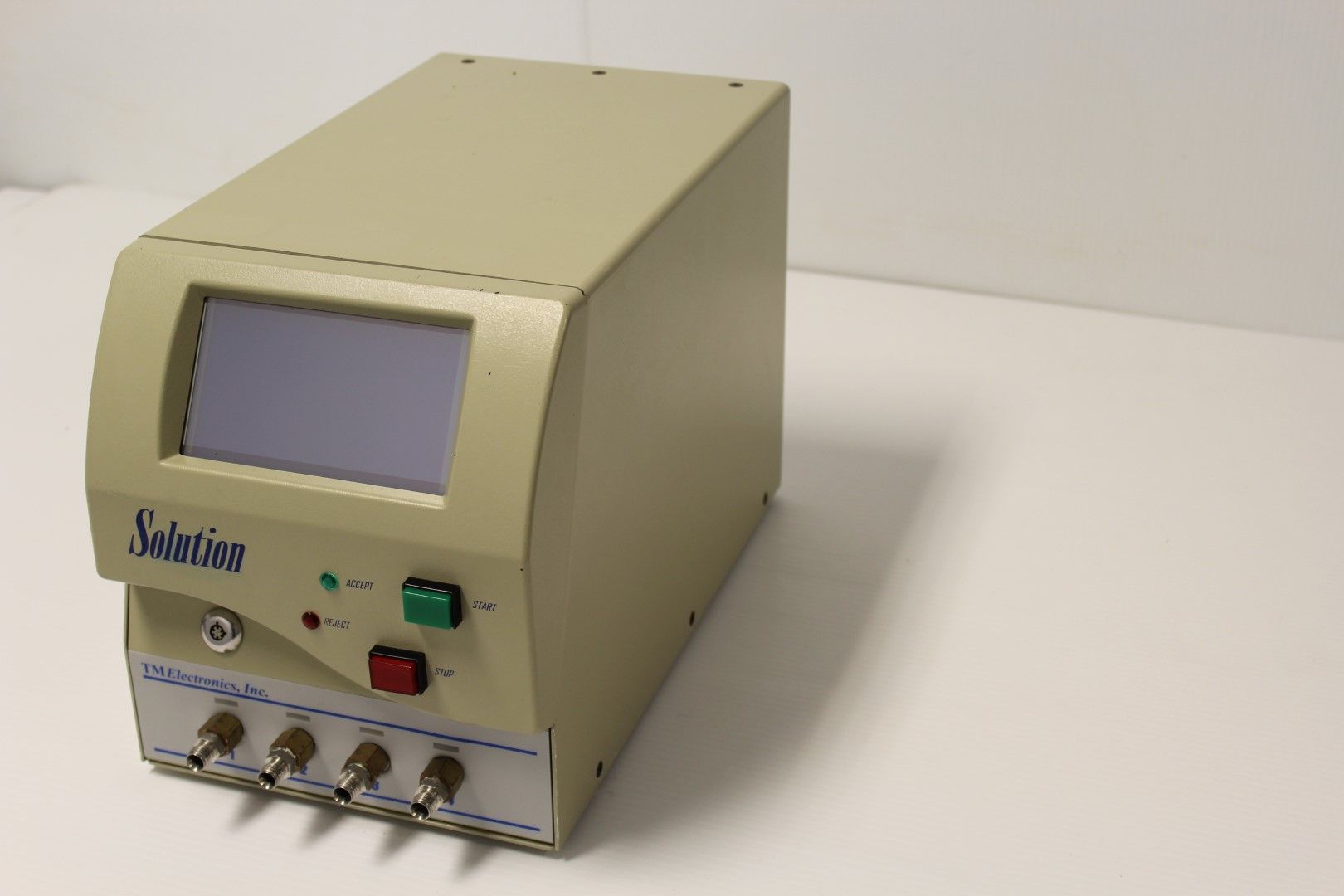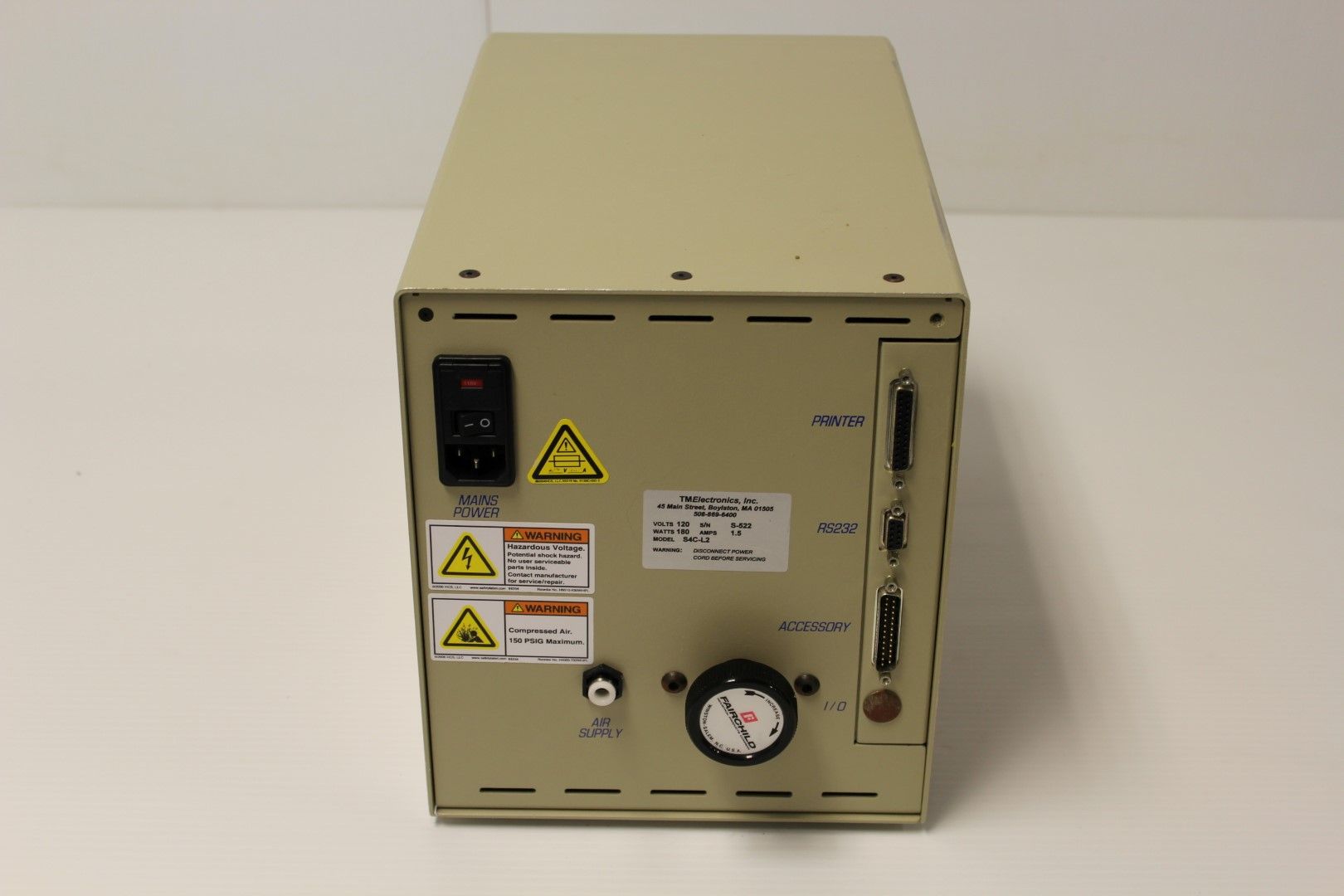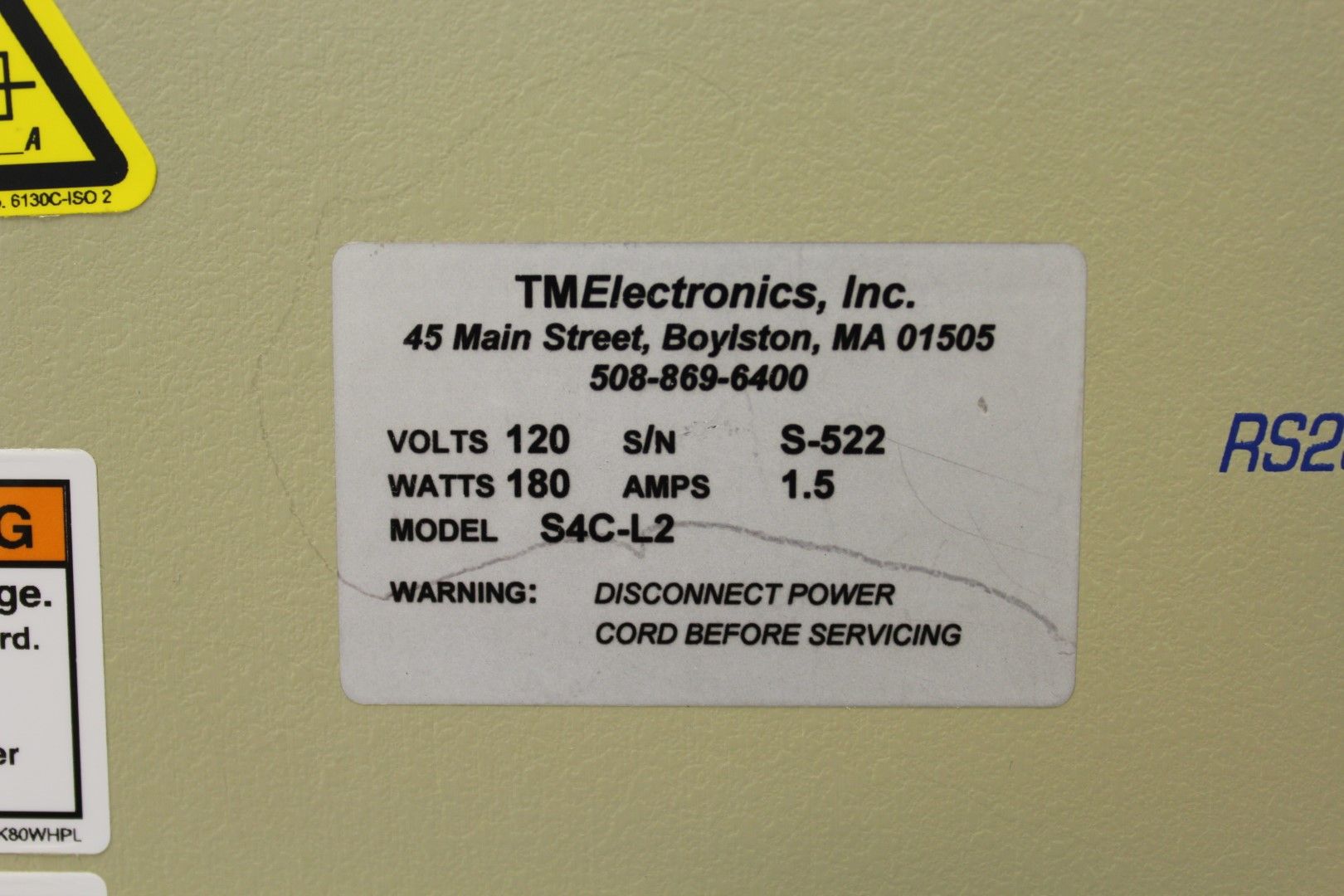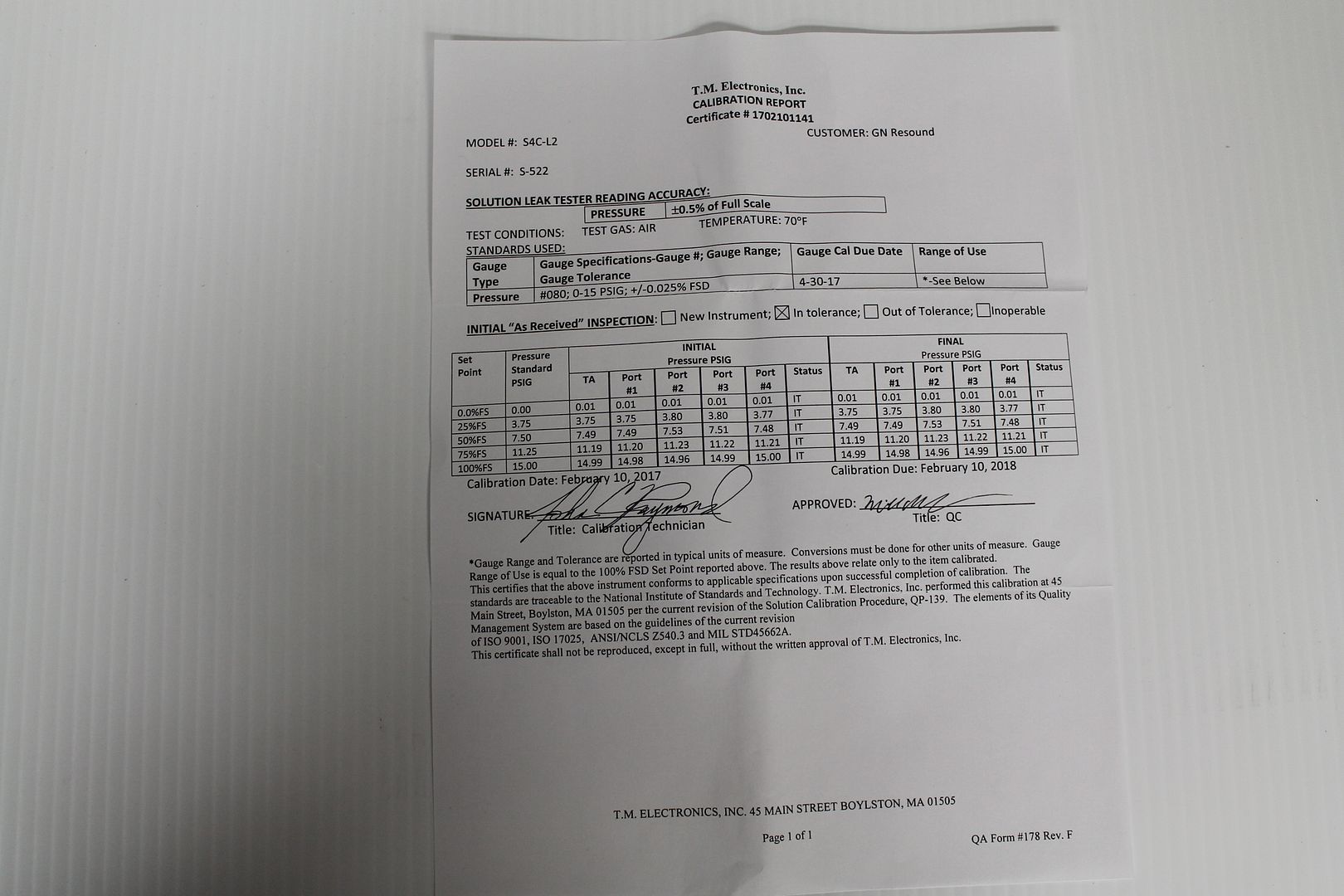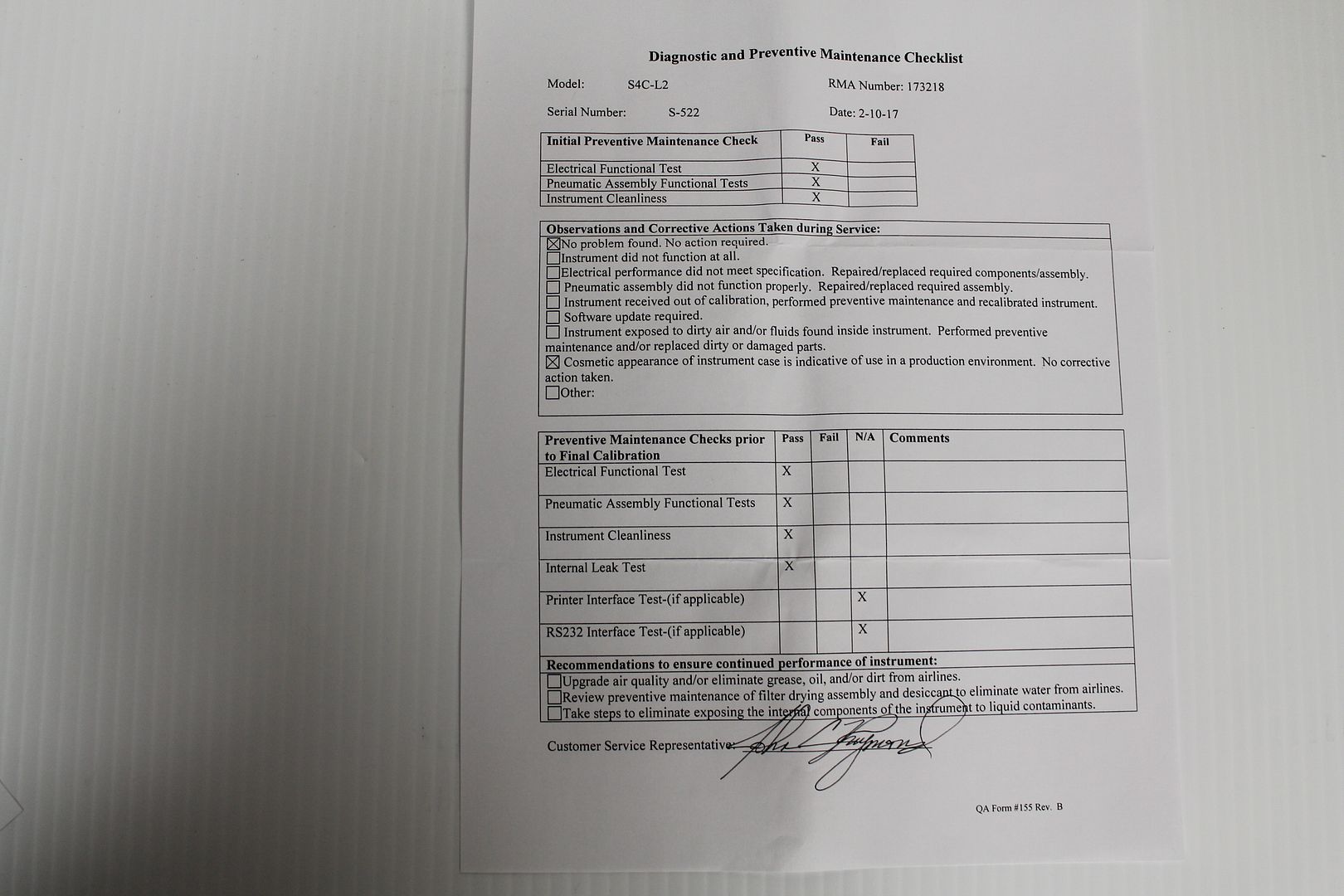 TME TM Electronics Solution 4 Port S4C-L2 Multi-Port Leak/Decay Tester
Manufacturer Description and Specification:
Manufacturer Documentation: