Thermo 282 2833 Precision 51221048 Digital Water 1.5GAL / 5.5L Bath @ 5 to 99C SOLDOUT
Thermo 282 2833 Precision 51221048 Digital Water 1.5GAL / 5.5L Bath @ 5 to 99C SOLDOUT | Priced $0.00 | bostonind.com (10657)
Here is a Thermo 282 2833 Precision 51221048 Digital Water 1.5GAL / 5.5L Bath @ 5 to 99C

Precision P/N 51221048
Thermo P/N 2833 (Model 282)

Predecessor to:
N/A

Condition:
This Microprocessor Controlled Water Bath is in good working order.

Testing we performed:
Tested bath to 5 Deg C
Tested bath to 99.9 Deg C
Verified temp with external probe.

System consists of:
Thermo Precision 51221048 Microprocessor Controlled Water Bath.
Power cord.

Configuration and Setup:
This 300 Watt general-purpose water bath allows for digital temperature control from 5 to 99.9 Deg C
with a chamber capacity of 5.5 liters or 1.5 gallons.

Documentation:
Datasheet:

Brochure: https://drive.google.com/file/d/0BwHznQS-d5syTnMtUTNTOTQwTWM/view?usp=sharing

Manual: https://drive.google.com/file/d/0BwHznQS-d5sySFAyM2lzekNvY28/view?usp=sharing

Please do not hesitate to contact us if you have any questions.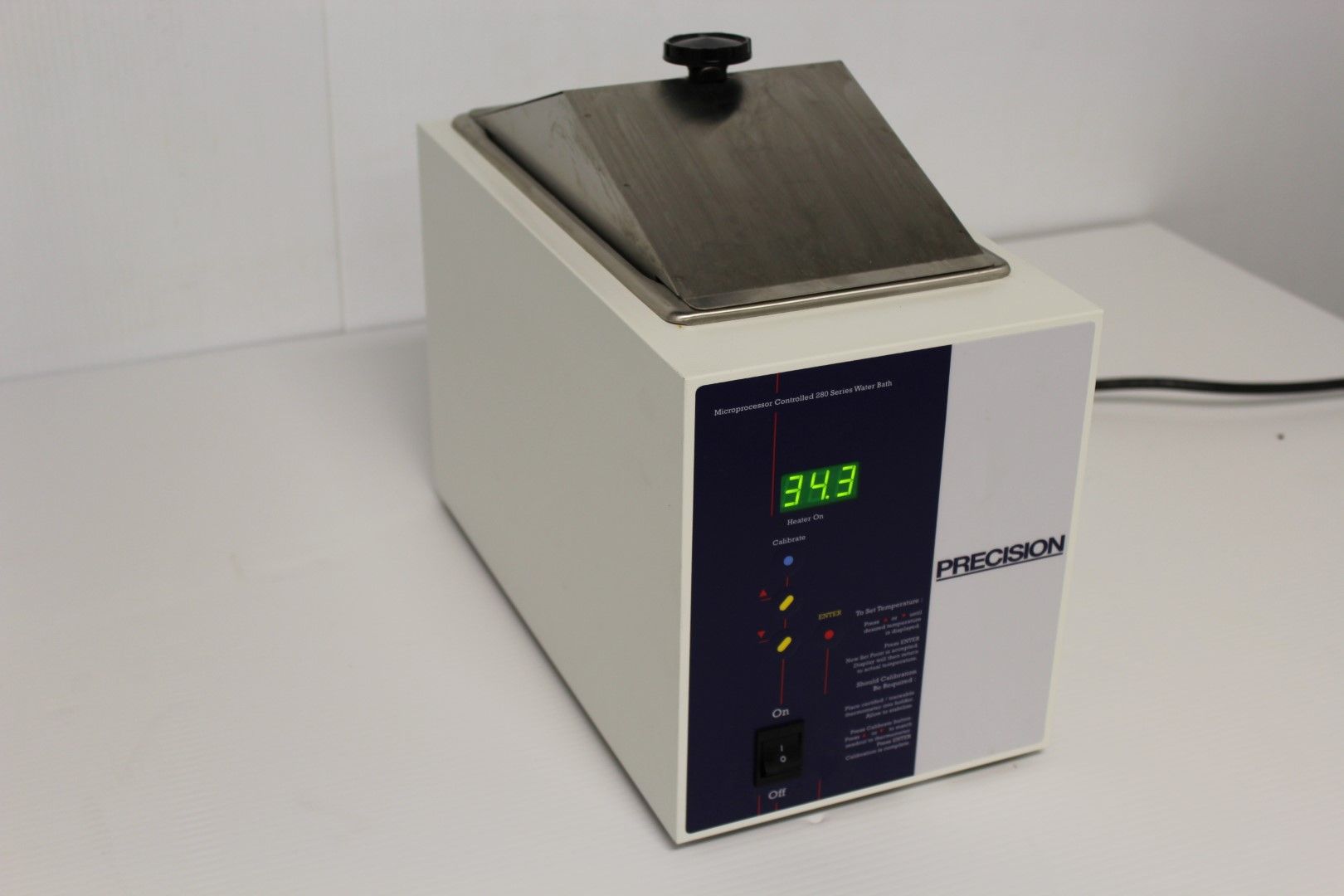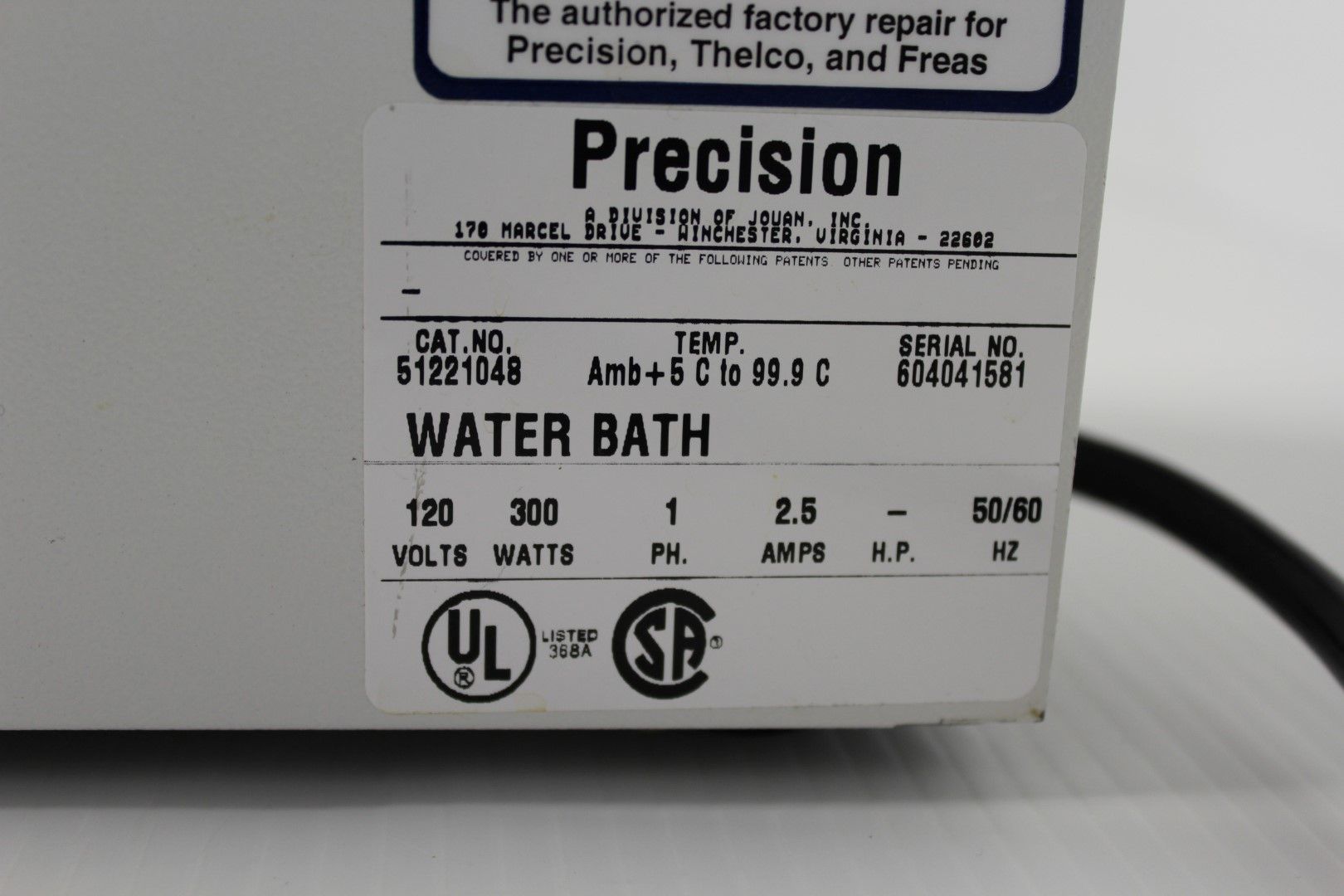 Thermo 282 2833 Precision 51221048 Digital Water 1.5GAL / 5.5L Bath @ 5 to 99C SOLDOUT
Manufacturer Description and Specification:
Manufacturer Documentation: