Tested - HP Agilent 1100 Series Col Comp G1316A SOLDOUT
Tested - HP Agilent 1100 Series Col Comp G1316A | Priced $1,195.00 | bostonind.com (9881)
Here is a HP Agilent 1100 Series Col Comp G1316A

Condition:
This HP Agilent Col Comp G1316A is tested and fully functional.
Good cosmetic condition,
Front cover is not included.

Testing we performed:
We performed firmware update to the latest version.
Shown below are following performance test:
Thermostat test
We also performed function test of 6-port valve.

System consists of:
- HP Col Comp G1316A w/ 6-port valve.
- Power cord.

Configuration and Setup:
Temperature range - From 10 °C below ambient to 80 °C.
Temperature stability - ± 0.15 °C.
Column capacity - Three 30 cm Columns.
Accessories - Two position 6 port Valve.

Documentation:
Manual: https://drive.google.com/file/d/0BwHznQS-d5syVmxveGtPWVdKMGc/view?usp=sharing

Thermostat Test: https://drive.google.com/file/d/0Bz5srQzgsa6uZ2xkRWxVUUw3TGt0OV9nMGxlcW1CclRXUVE0/view?usp=sharing

Please do not hesitate to contact us if you have any questions.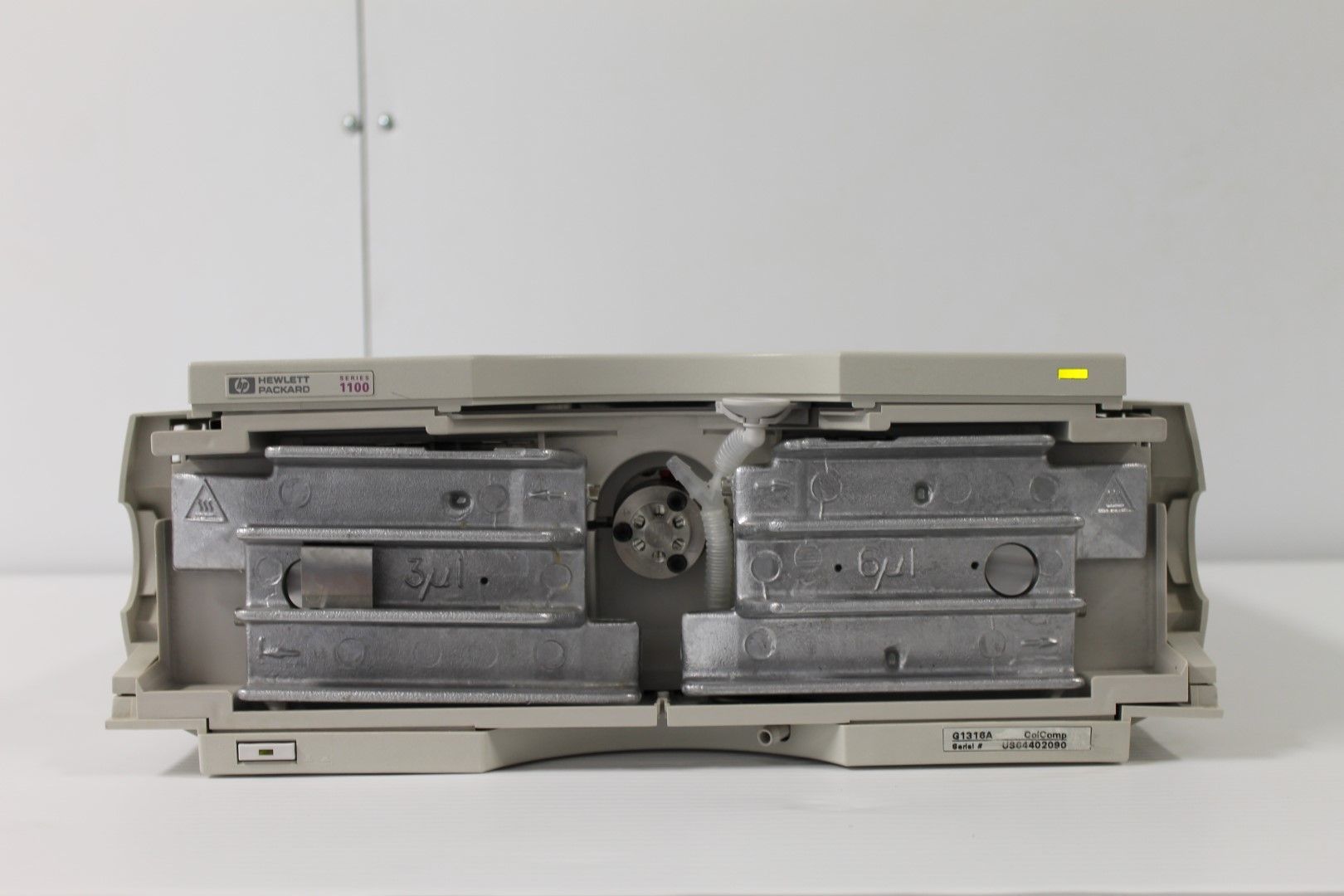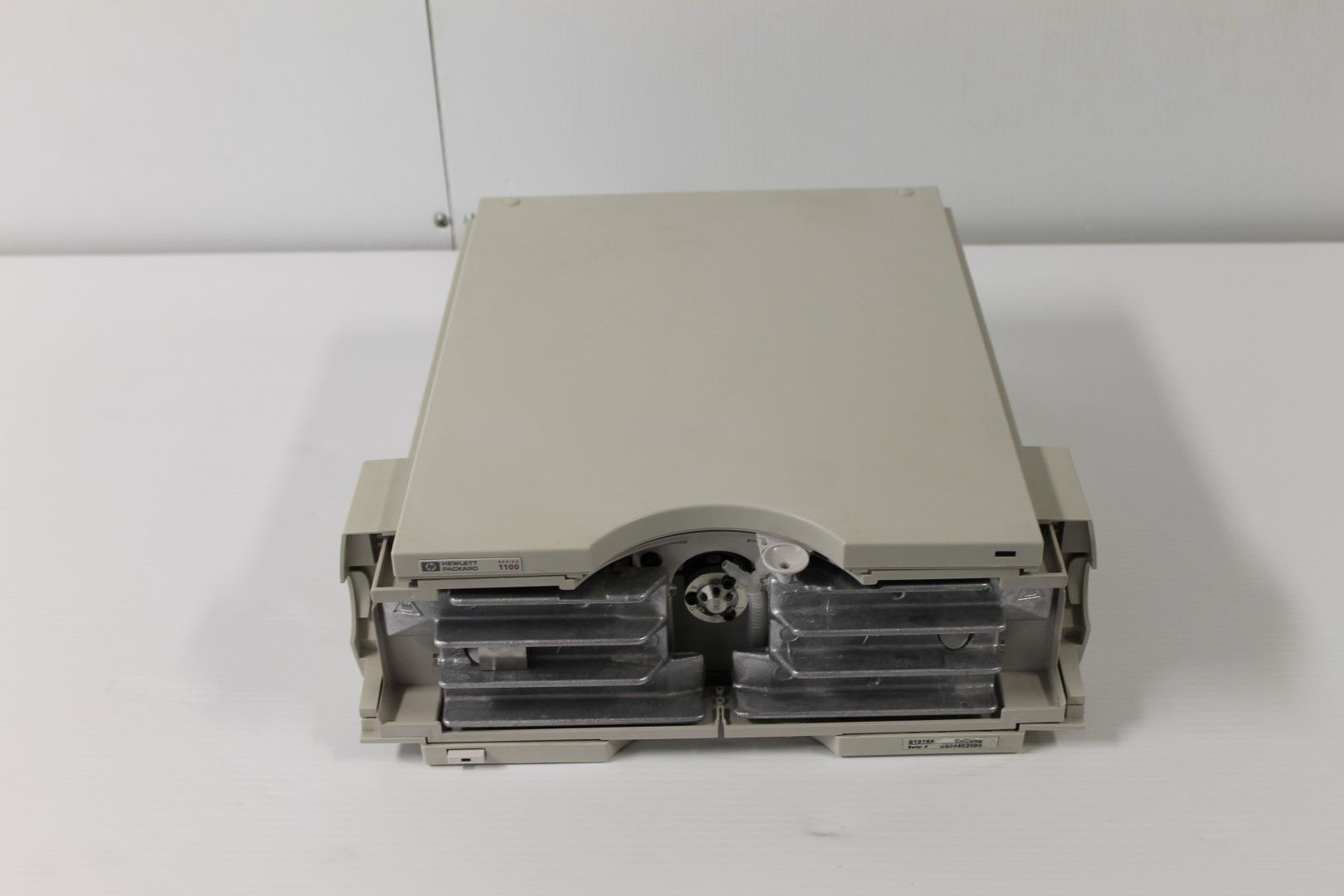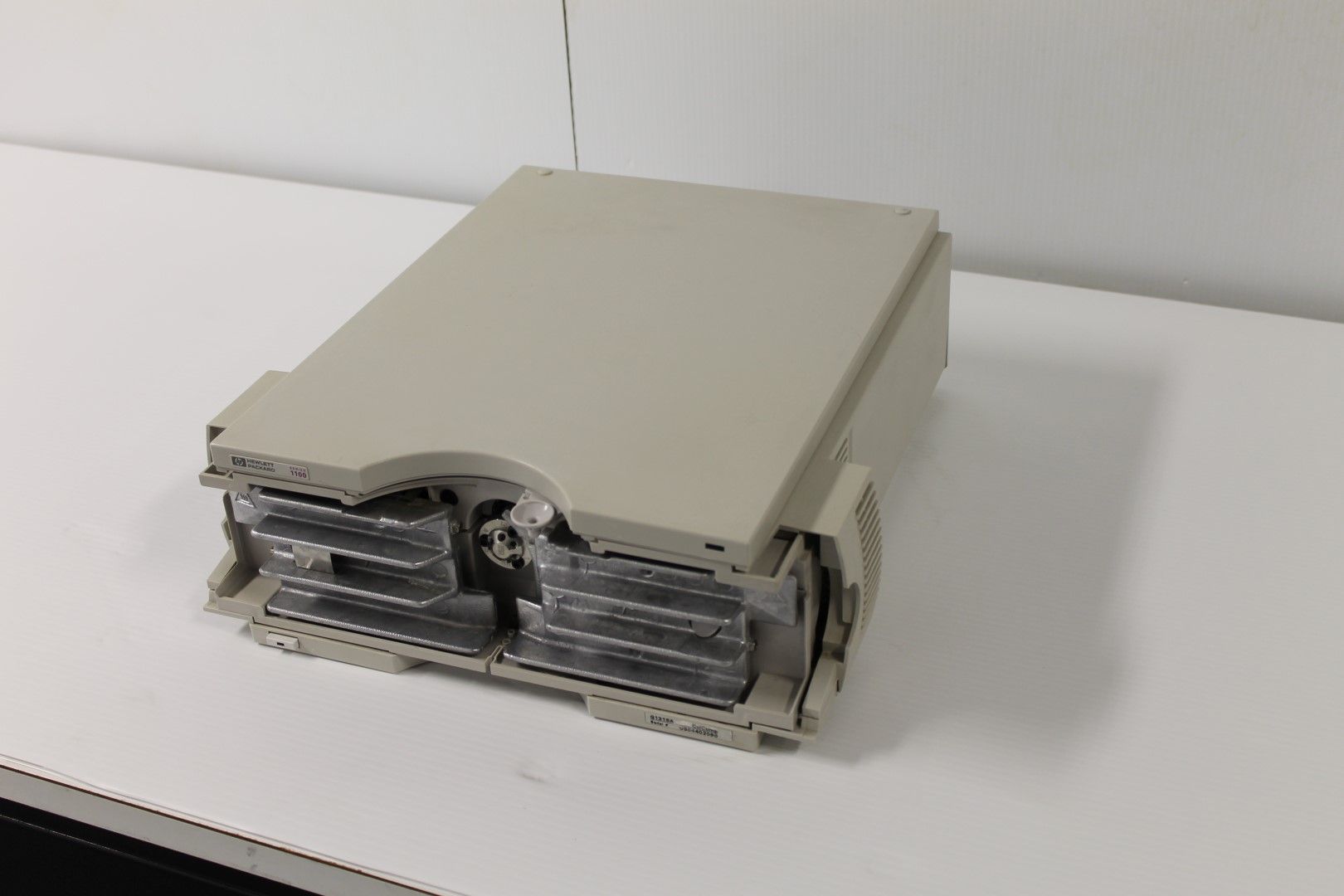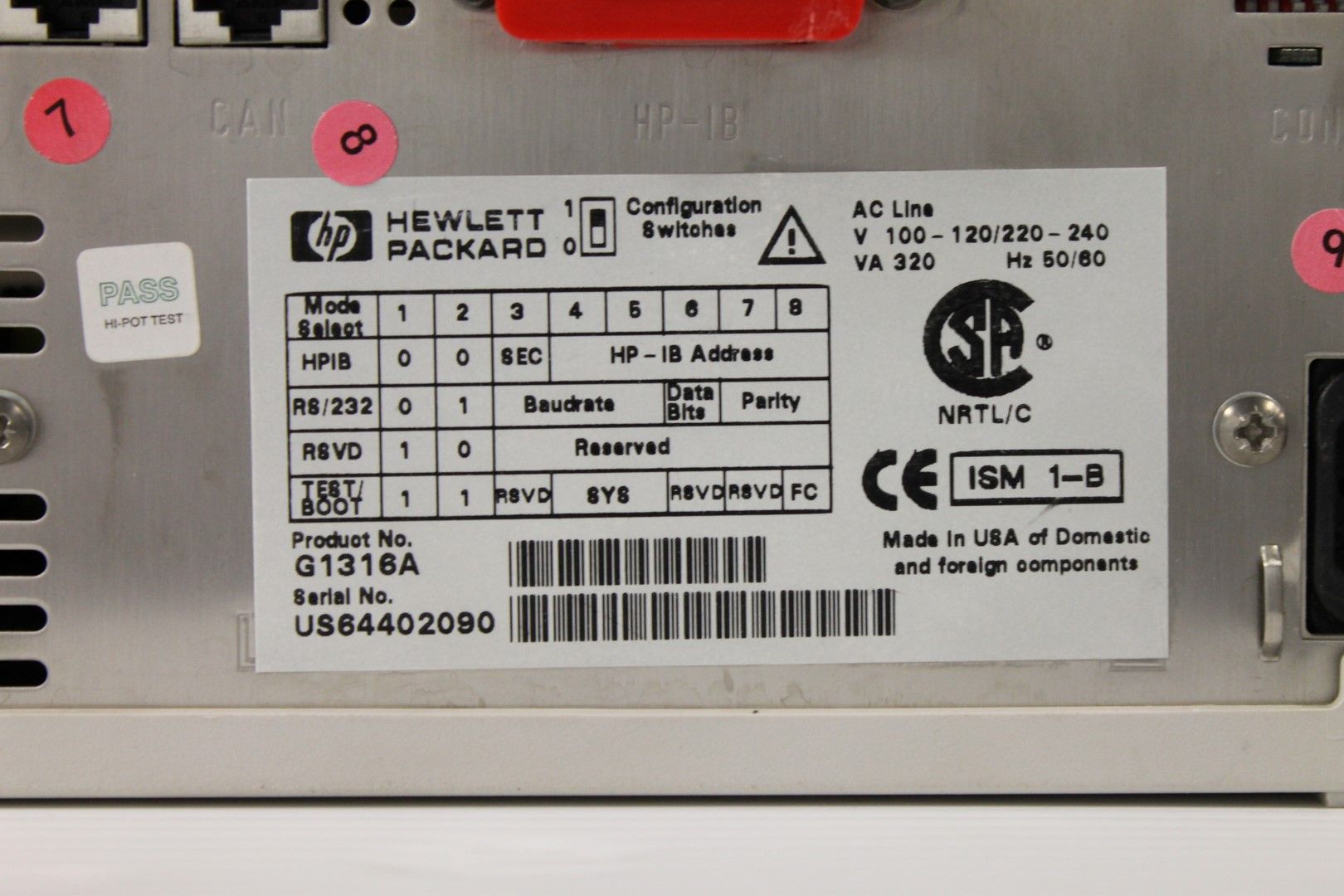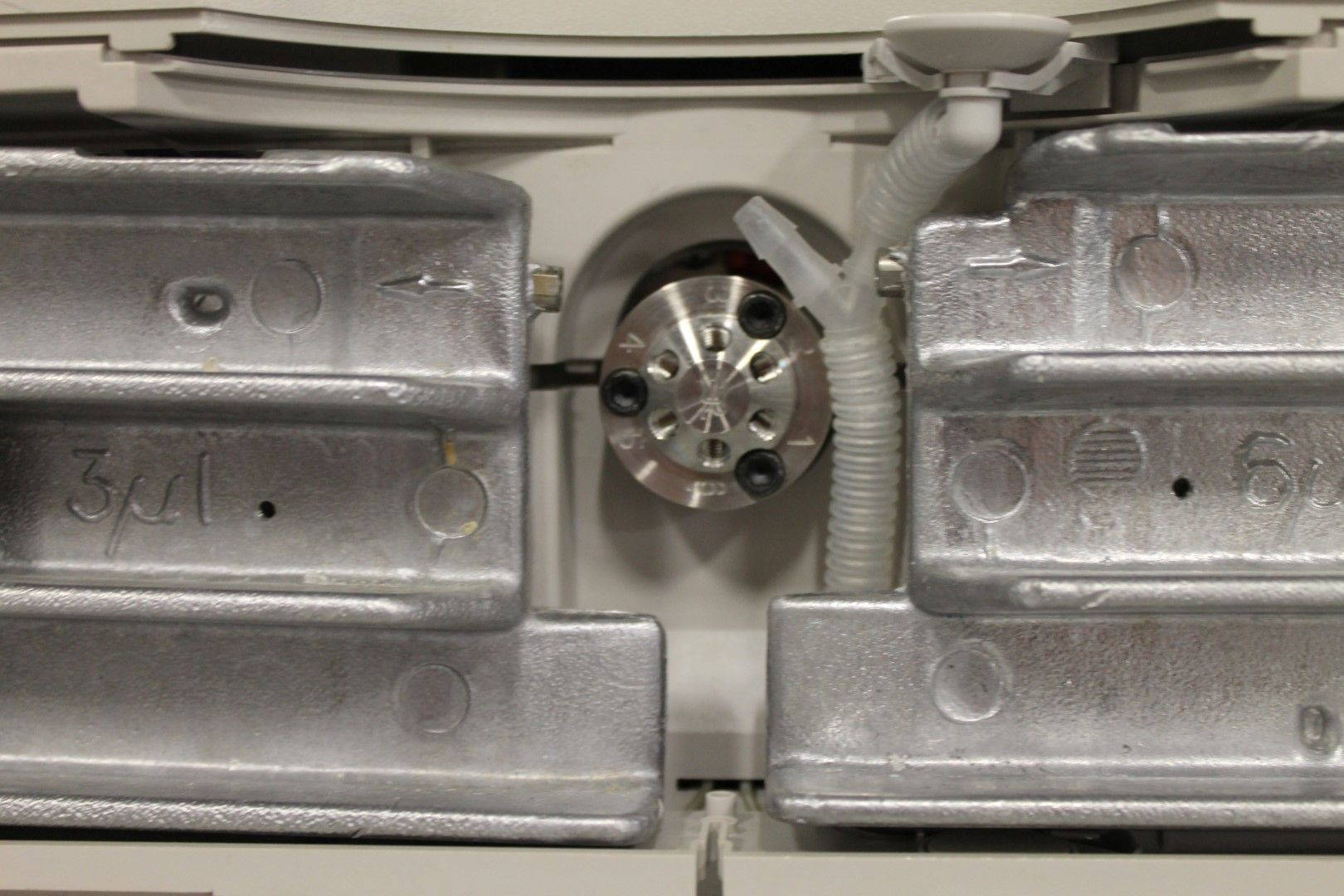 Tested - HP Agilent 1100 Series Col Comp G1316A SOLDOUT
Manufacturer Description and Specification:
The Agilent 1200 Series thermostatted column compartments are stackable temperature-controlled column compartments for LC. They are available as standalone modules or as a component of a Agilent 1200 Series system. They are used for heating and cooling to meet extreme requirements of retention time reproducibility.
The main features are:
• Peltier heating and cooling from 10 degrees below ambient up to 80 °C(G1316A) or 100 °C (G1316B SL/G1316C SL Plus) with high heating and cooling speeds for maximum application flexibility and stability,
• holds up to three 30-cm columns and optimized design gives minimum dead volumes and maximum efficiency,
• two independently programmable heat exchangers contribute volumes of only 3 and 6 μl,
• G1316B SL features additional heating and cooling devices for low flow rates, which reduce the risk of additional dispersion,
• G1316B SL and G1316C SL Plus can be supplemented by a kit to install a small heat-exchanger with 1.6 μl delay volume to reduce the delay volume. In additon a cooling device with 1.5 μl is available,
• electronic column-identification module as standard for GLP documentation of column type, and major column parameters,
• optional high-quality Rheodyne column switching valves with ceramic stator-face assemblies for prolonged lifetime.
Manufacturer Documentation:
Agilent 1200 Series G1316A G1316B G1316C Thermostatted Column Compartment User Manual