Surface Measurement System DVS Advantage Multi-Vapor Sorption Analyzer SOLDOUT
Surface Measurement System DVS Advantage Multi-Vapor Sorption Analyzer | Priced $3,995.00 | bostonind.com (9291)
Here is a Surface Measurement System DVS Advantage Multi-Vapor Gravimetric Sorption Analyzer

New costs around 100K

Condition:
The DVS Advantage Sorption Analyzer is in used cosmetic condition. System is incomplete.

SOLD AS IS / NO WARRANTY / NO RETURNS OR REFUNDS

Testing we performed:
This Surface Measurement System DVS Advantage was powered on but not tested (there is no controller for the Cahn Balance).
There is one on ebay for $2500.00

System consists of:
Temperature controlled enclosure with automatic purge
Mass flow controllers
High performance digital microbalance.

Configuration and Setup:
Moisture uptake behavior of food and natural materials.
Stability and caking of food ingredients.
Moisture diffusion into blister packaging systems.
Moisture sorption of hydrophobic pharmaceutical materials.
Surface energies and surface areas of powders using organic vapor probes.
Determination of deliquescence points.
Moisture-induced glass transition in an amorphous material.
Determination of amorphous contents.
Pharmaceutical stability, drying and thermal degradation.
Adsorption of porous materials.

Documentation:
Datasheet: N/A

Brochure: https://drive.google.com/file/d/0BwHznQS-d5syUVdTWDBGNnVmOEE/view?usp=sharing

Manual: N/A

This will ship via freight. Please contact us with your zip code to obtain shipping quote.

Please do not hesitate to contact us if you have any questions.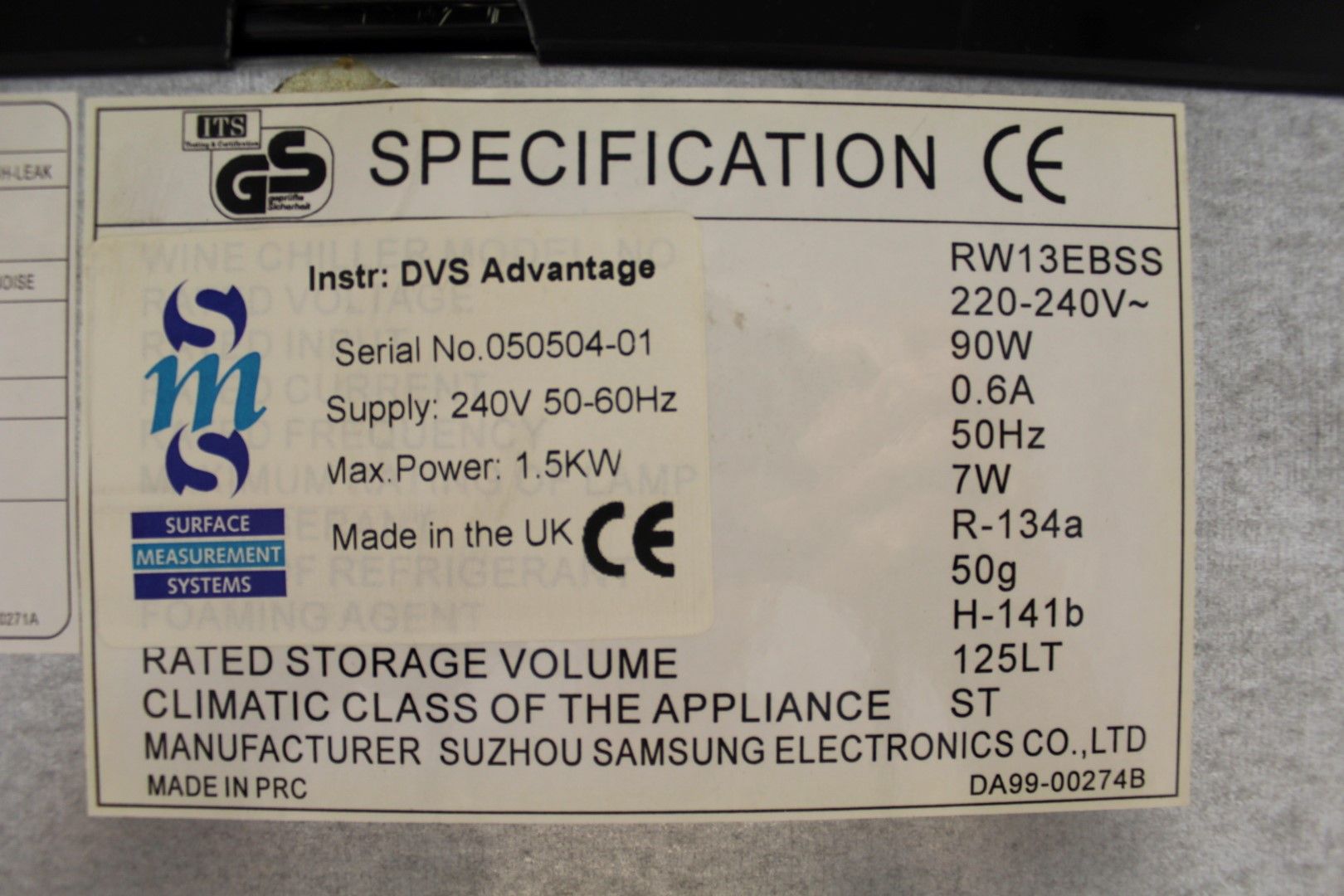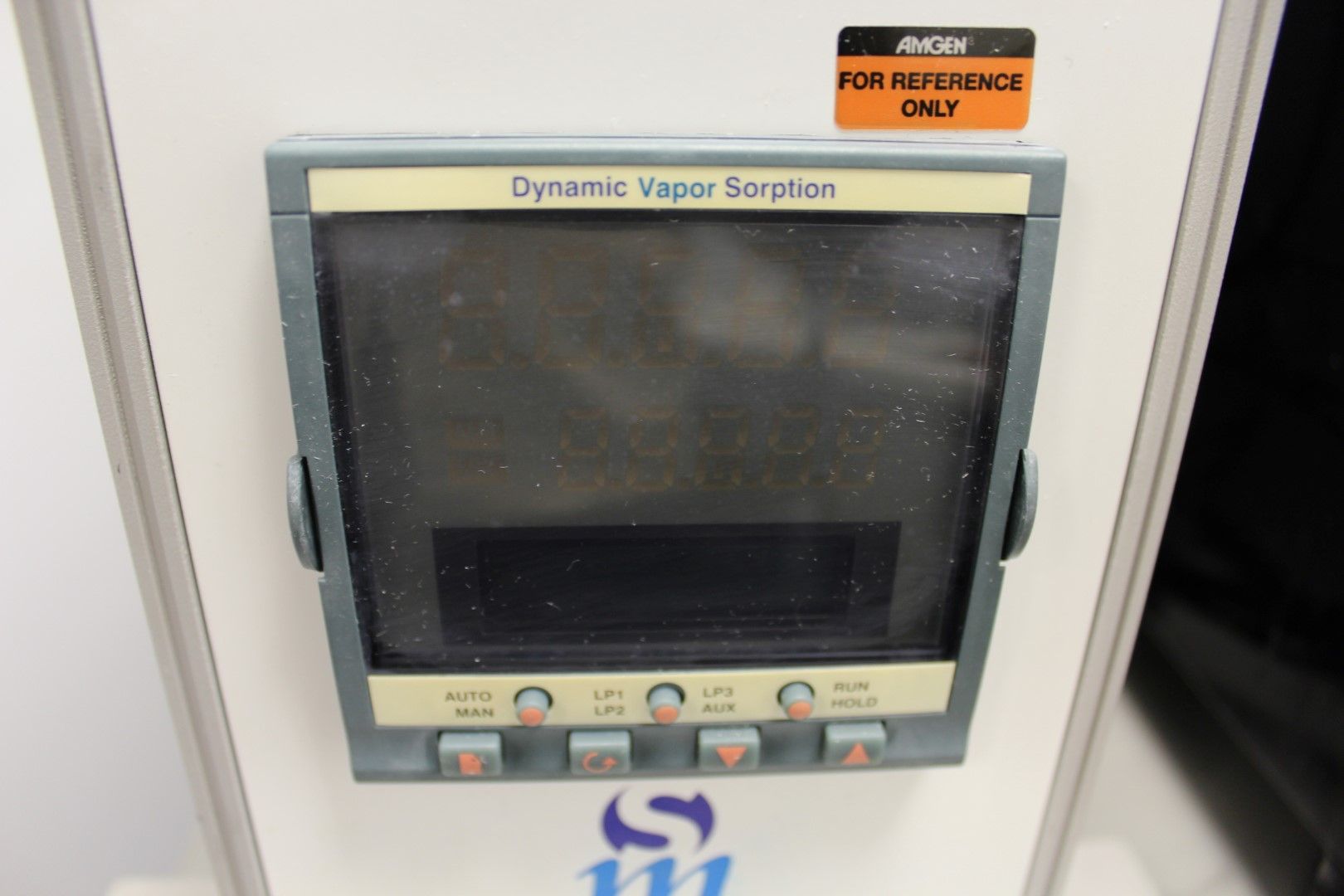 Surface Measurement System DVS Advantage Multi-Vapor Sorption Analyzer SOLDOUT
Manufacturer Description and Specification:
Manufacturer Documentation: