Roper Scientific Photometric CoolSnap FX 1300x1030 Camera Sim. to Cool SNAP HQ
Roper Scientific Photometric CoolSnap FX 1300x1030 Camera Sim. to Cool SNAP HQ | Priced $645.00 | bostonind.com (10095)
Here is a Roper Scientific Photometric CoolSnap FX 1300x1030 Color and Mono Camera Similar to Cool SNAP HQ

Condition:
This CoolSnap FX 1300x1030 Color and Mono Camera is tested and found to be fully functional.
We used power supply and PCI card from another CoolSnap HQ camera we have.

System consists of:
Photometrics CoolSNAP FX Camera.

Note: this listing is for camera only - PCI interface, cables and power supply are not included.

Configuration and Setup:
12VDC 8A Monochrome and Color thermo cooling camera.
1300x1030 imaging array.
6.7 x 6.7-µm pixels.
10-MHz and 20-MHz digitization.

Documentation:
Datasheet: N/A

Brochure: N/A

Comparison to HQ Manual: https://drive.google.com/file/d/0Bz5srQzgsa6uWHNRSEpRX3RCdWs/view?usp=sharing

Please do not hesitate to contact us if you have any questions.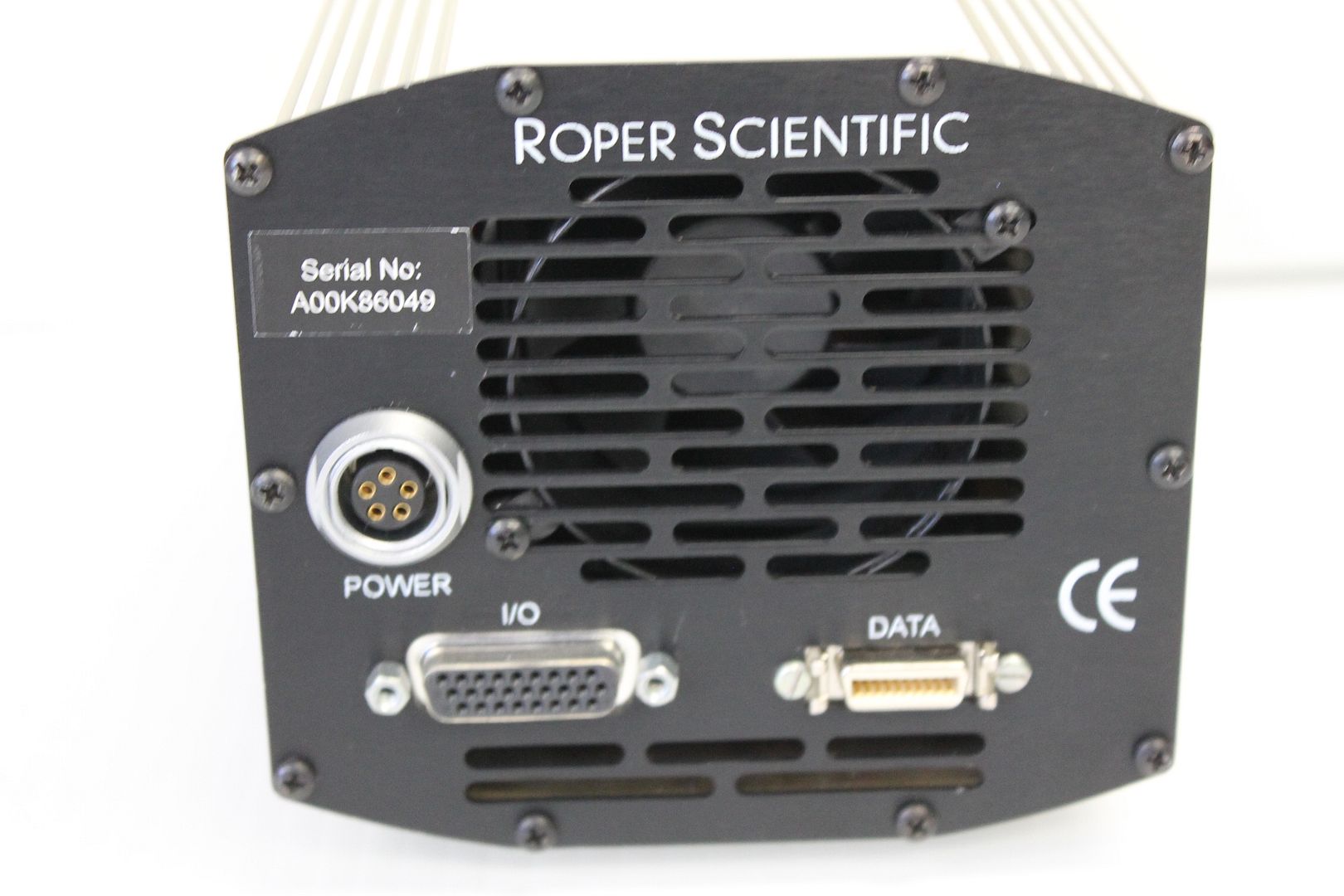 Roper Scientific Photometric CoolSnap FX 1300x1030 Camera Sim. to Cool SNAP HQ
Manufacturer Description and Specification:
Manufacturer Documentation: