Lenze MCS 19J30-RS0B0-A28N-ST5S00N-R0SU 12.2 Hp Servo Motor
Lenze MCS 19J30-RS0B0-A28N-ST5S00N-R0SU 12.2 Hp Servo Motor | Priced $995.00 | bostonind.com (5653)
Here is a Lenze MCS 19J30-RS0B0-A28N-ST5S00N-R0SU 12.2 Hp Servo Motor

This motor and all other Lenze parts we have for sale were pulled from 3 fully functional Herbert Arnolrd Silicon Inglot grinders that we manufactured in a beginning of 2008 and were used until mid 2011.
Grinders were in excellent shape before being parted. Main reason to part the grinders was that we moved in a new building and their frames were to tall to enter thru 8 foot loading docks.

We have a total of 4 of these motors, all in similar condition - in good working order and fully functional.

Please do not hesitate to contact us if you have any questions.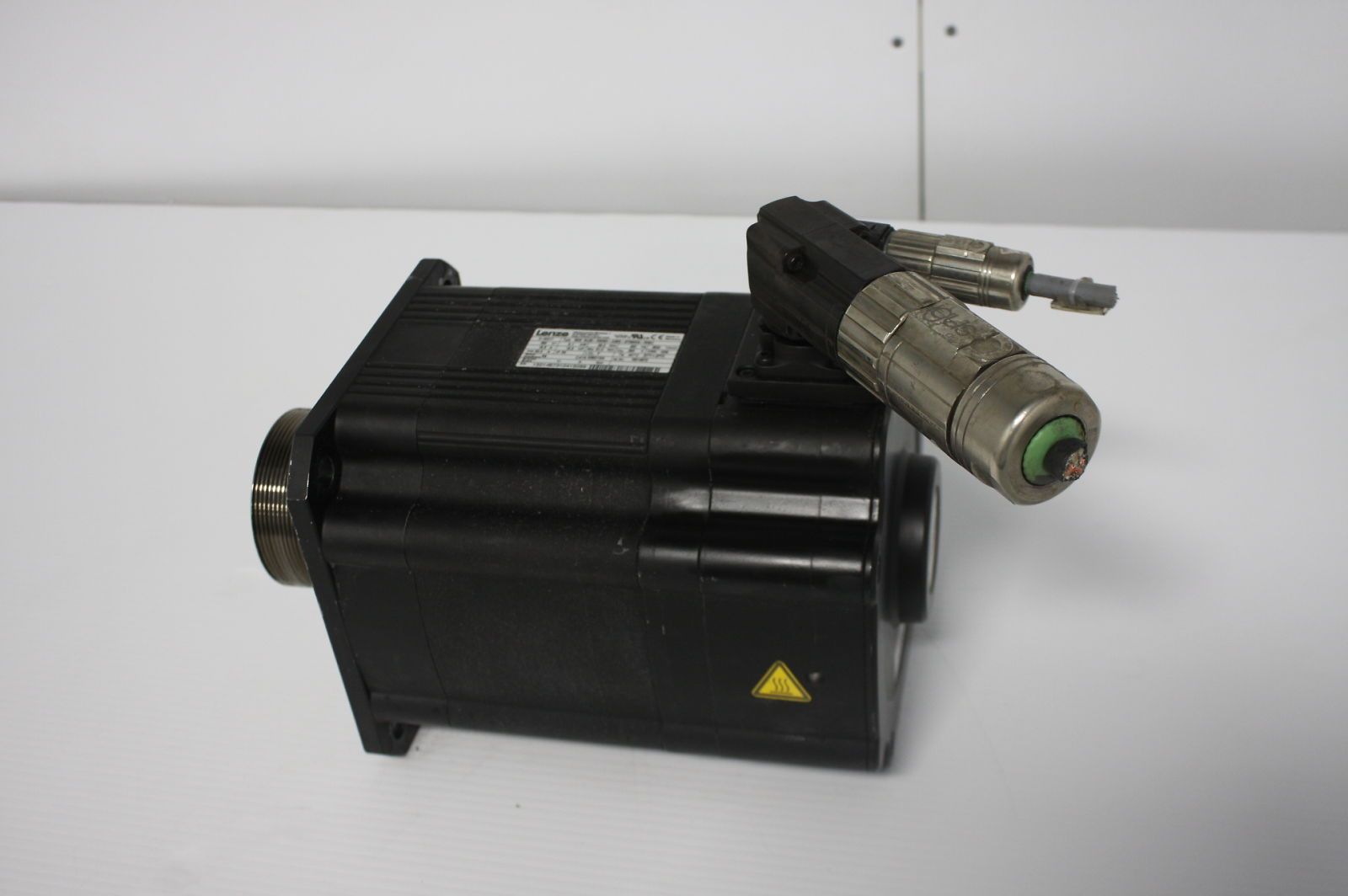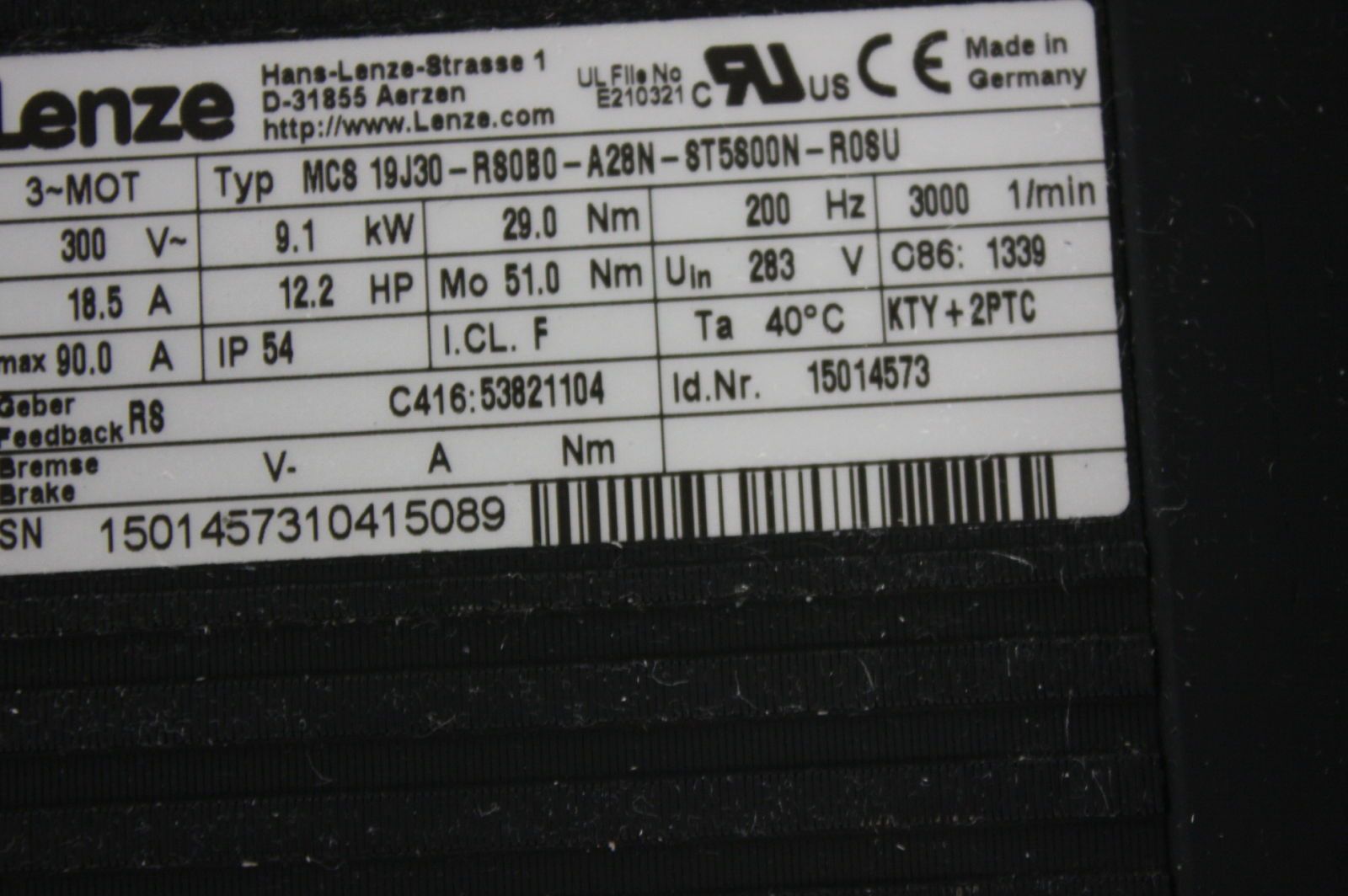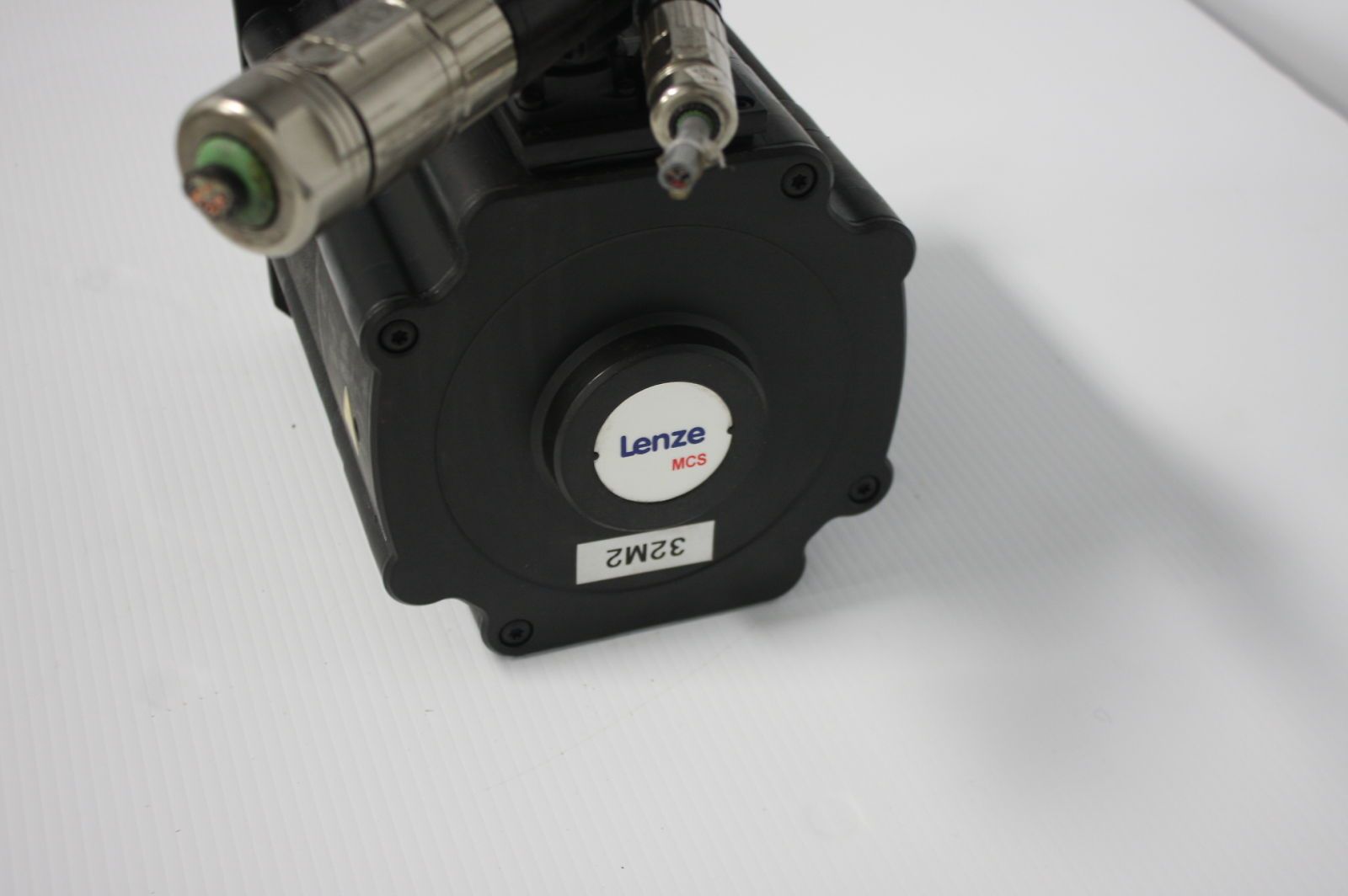 Lenze MCS 19J30-RS0B0-A28N-ST5S00N-R0SU 12.2 Hp Servo Motor
Manufacturer Description and Specification:
Manufacturer Documentation: