Hamilton Microlab NIMBUS Liquid Handler Unit3
Brand:
Hamilton
Product Code:
13654
Availability:
1
Price: $2,995.00
Hamilton Microlab NIMBUS Liquid Handler Unit3 | Priced $2,995.00 | bostonind.com (13654)
Here is a Hamilton Microlab NIMBUS Liquid Handler Unit3

This is a NIMBUS96 model.

Predecessor to:
Current model.

Condition:
This Hamilton Microlab NIMBUS Liquid Handler has good cosmetic condition, and powers on and homes. (X and Z axes in action). We do not have software for it.

Y axis motor does not function

DUE TO THE ABOVE THIS IS BEING SOLD AS IS / NO WARRANTY OR RETURNS.

Please see the exact video and photos below.

Testing we performed:
Power on test: PASSED
Home (X, Z): PASSED

System consists of:
Hamilton Microlab NIMBUS 96 Liquid Handler
(4) 1x1 deck positions
Standard power cord.

Configuration and Setup:
Pipette capacity: 1ul - 1000ul
Liquid level detection: Capacitive liquid level detection (cLLD)
96-channel CO-RE head
For Disposable Tips 10ul - 1000ul

Hamilton Microlab NIMBUS Liquid Handler utilizes proven air displacement pipetting, similar to high precision handheld electronic pipettors.
Benefits of this technology include:
-Reduced risk of contamination or sample dilution (no system fluid)
-High pipetting accuracy and precision from sub-microlitre to large (>1 mL) volumes
-Increased robustness and easier maintenance owing to lack of system liquids, diluters, valves or complicated tubing

Documentation:
Datasheet: N/A

Brochure: https://drive.google.com/file/d/15zpxAdAw4SEdm6mOmvcMP84nF_qdEVu8/view?usp=sharing

Manual: N/A

This will ship via freight. Please contact us with your zip code to obtain shipping quote.

Please do not hesitate to contact us if you have any questions.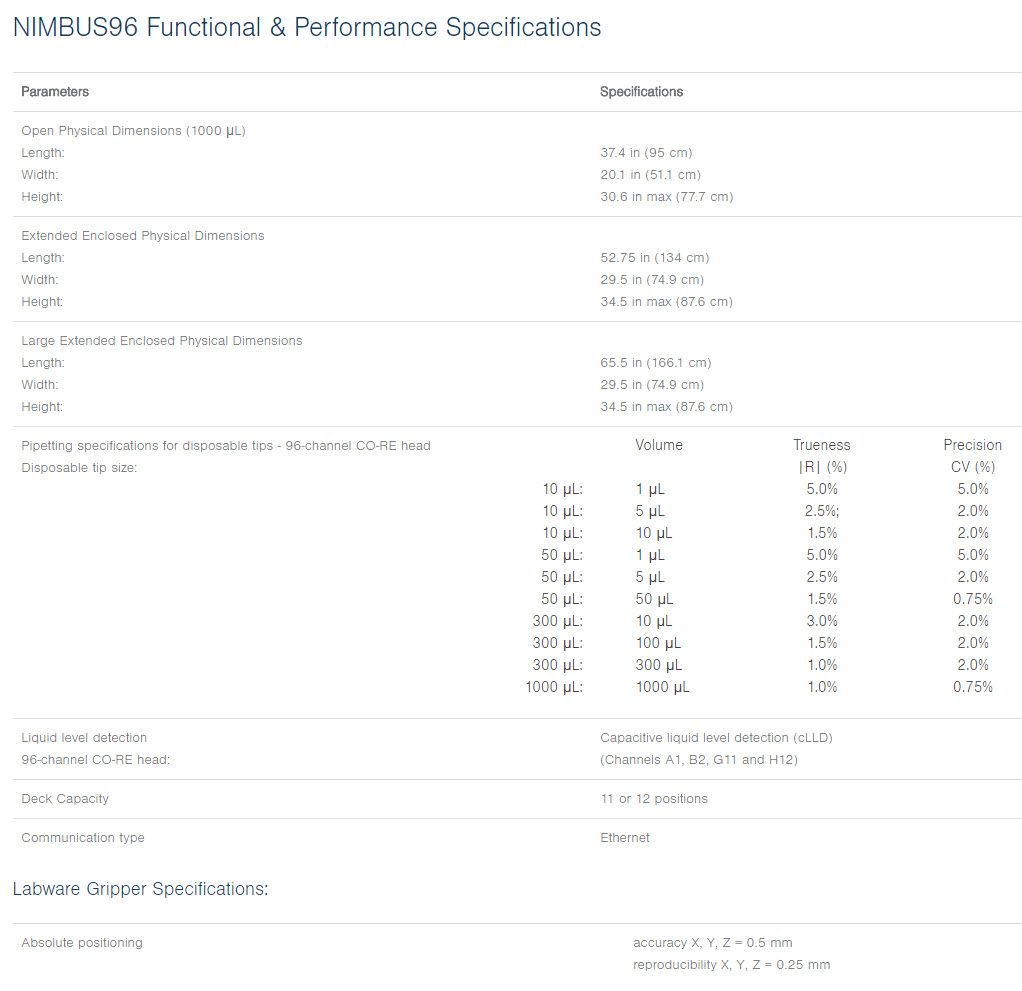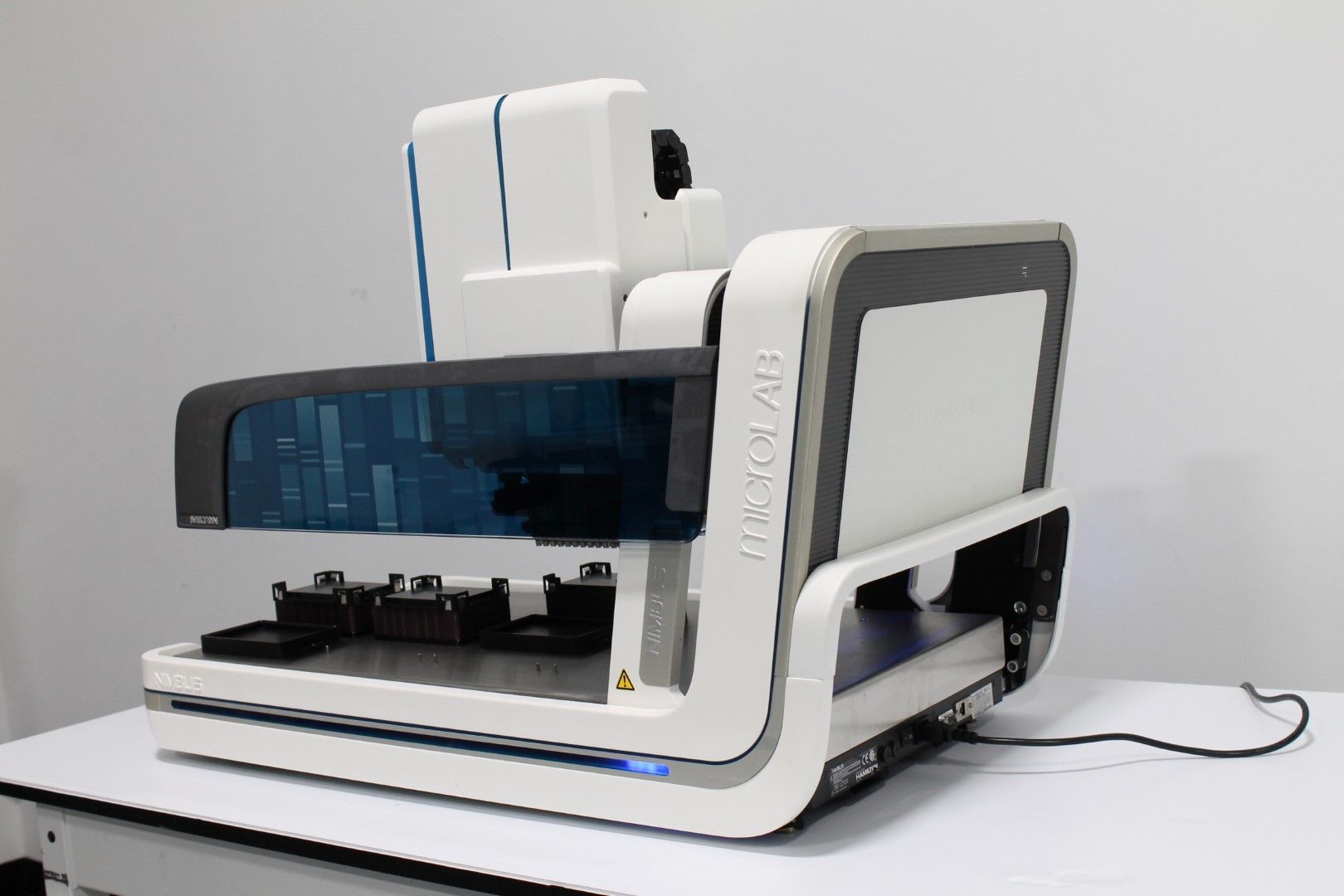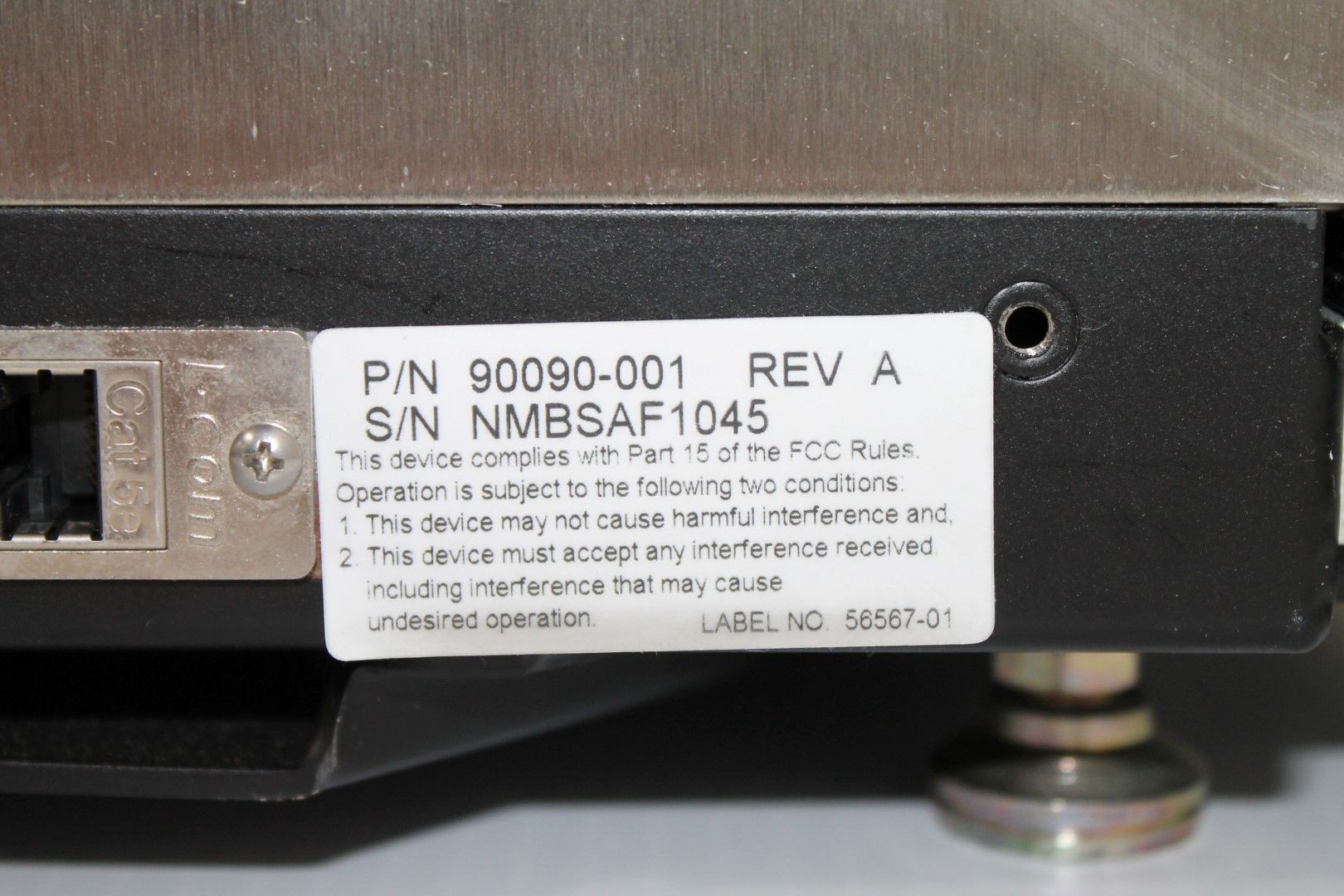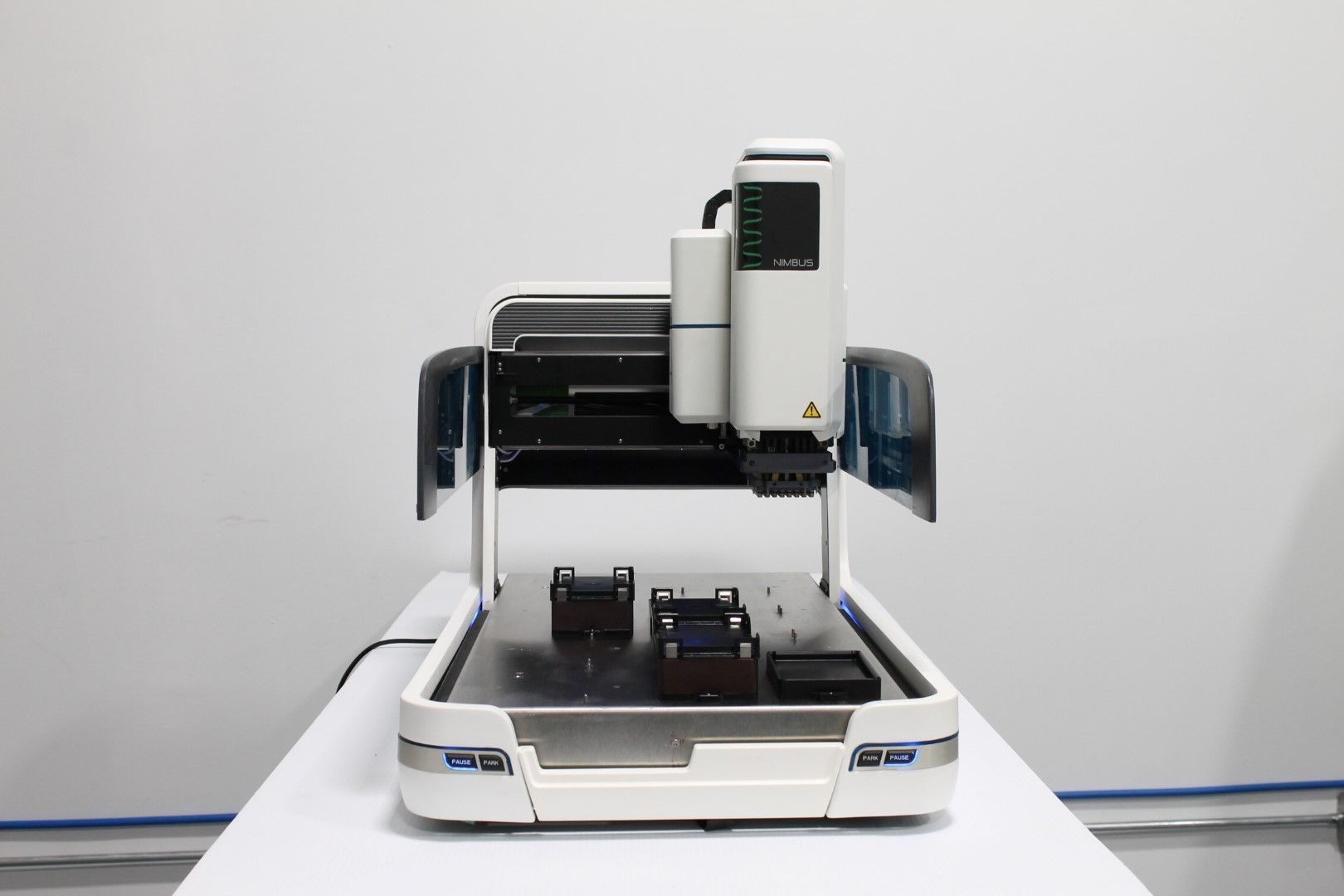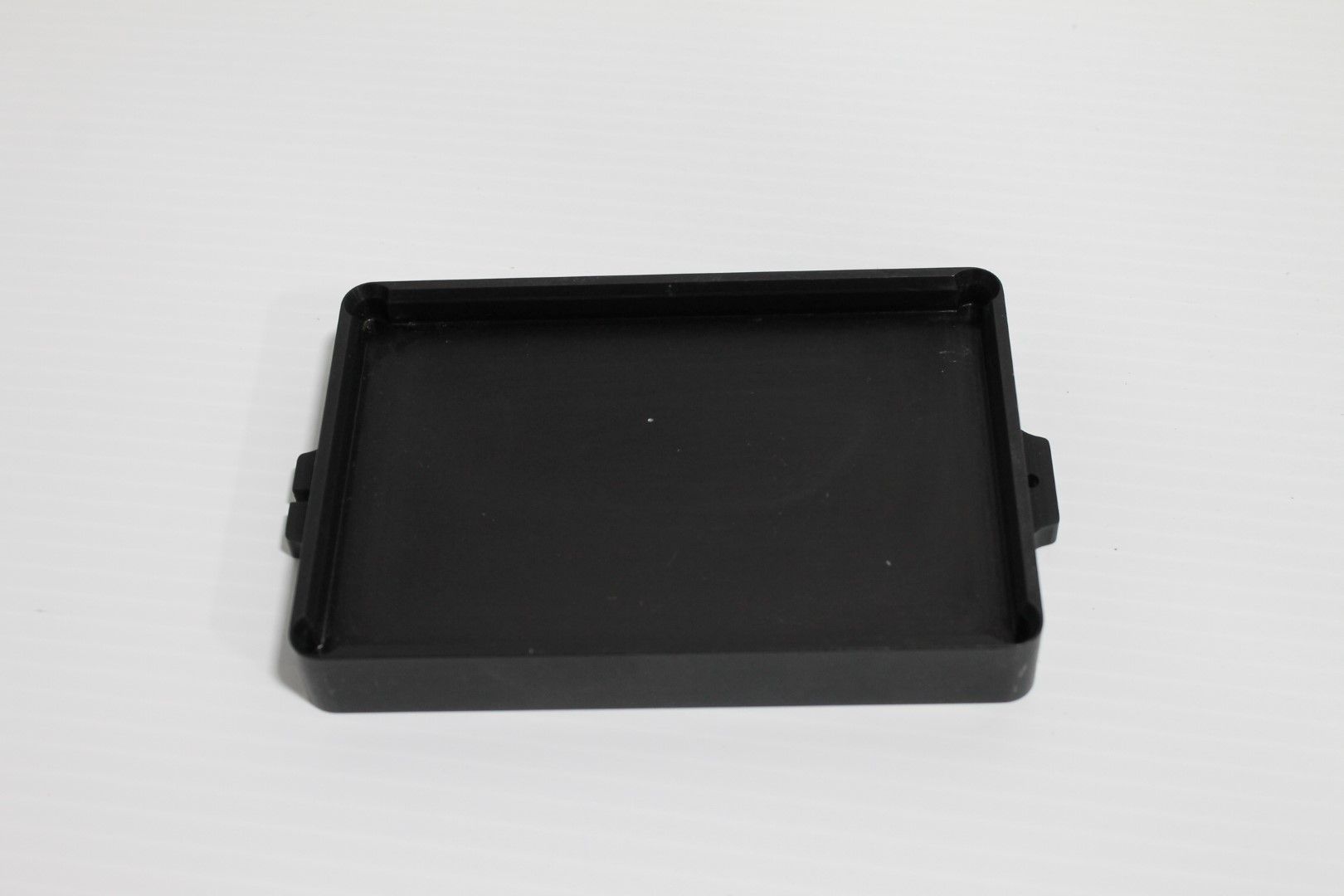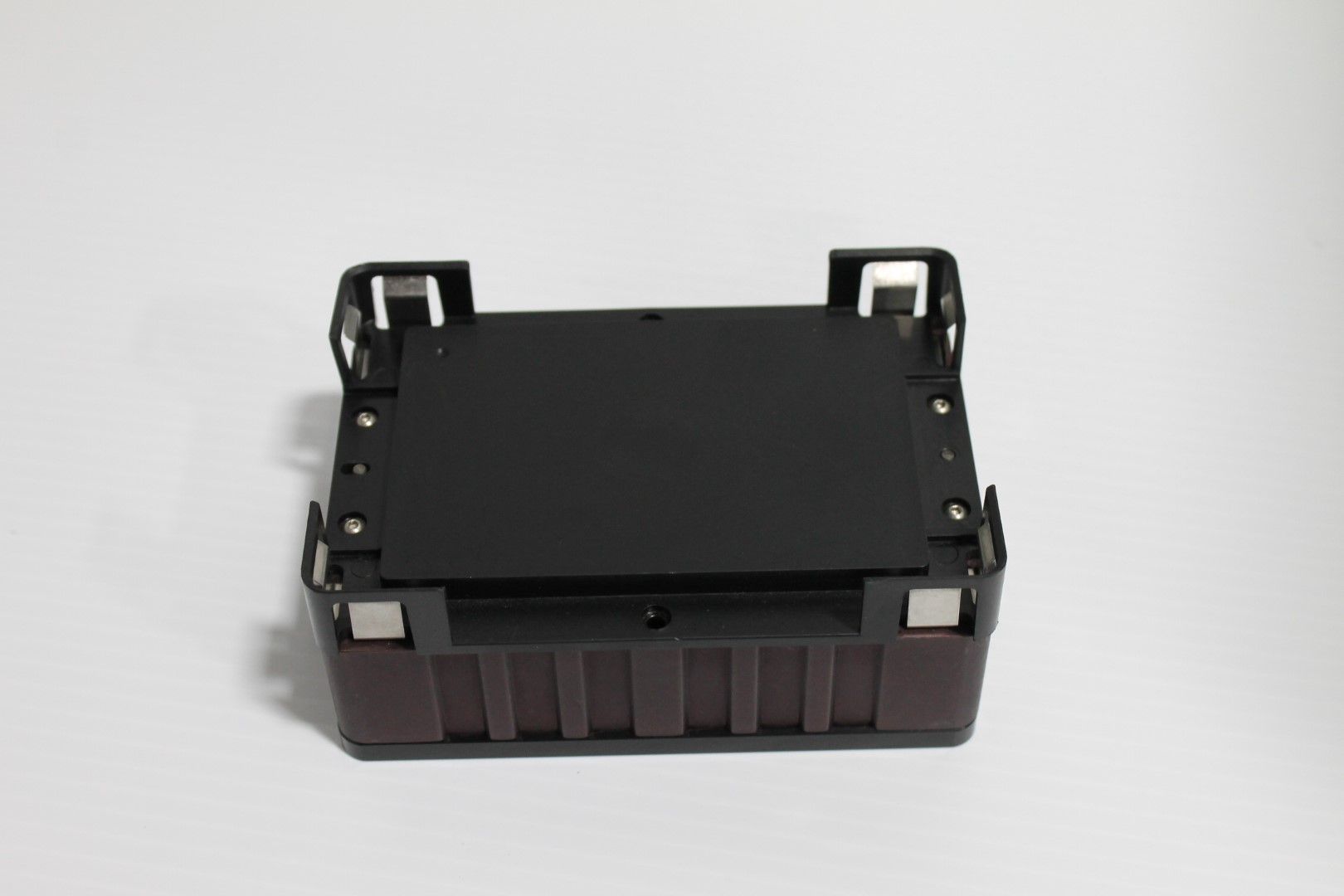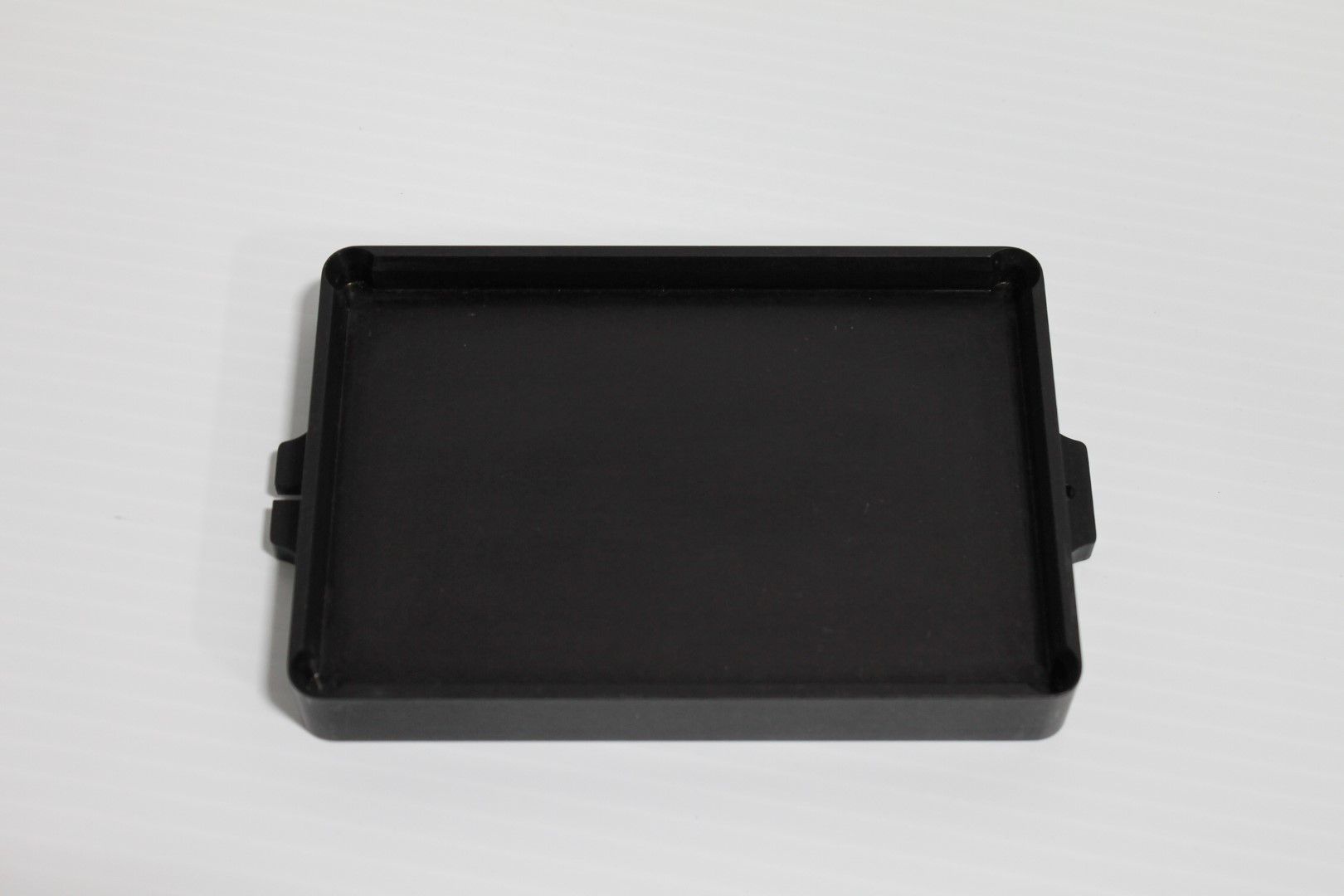 Hamilton Microlab NIMBUS Liquid Handler Unit3
Manufacturer Description and Specification:
Manufacturer Documentation: