GE Pharmacia Biotech pH/C-900 AKTA HPLC 18-1107-76 Monitor with Probe Holder
GE Pharmacia Biotech pH/C-900 AKTA HPLC 18-1107-76 Monitor with Probe Holder | Priced $695.00 | bostonind.com (10381)
Here is a GE Pharmacia Biotech pH/C-900 AKTA HPLC 18-1107-76 Monitor with Probe Holder

Predecessor to:
Current model.

Condition:
This pH/C-900 AKTA HPLC Monitor is in good working order.
Discoloration on face plate.

Testing we performed:
The Pharmacia Biotech 18-1107-76 Monitor passed all tests and was found to be fully functional:
Tested with known good pH electrode with pH testing solution to confirm unit is able to read and display pH sensor
Tested with known good Conductivity flow cell with NaCl test solution
Connected unit to Unicorn software to test readouts and command functions
Display and selector knob and buttons function properly

System consists of:
GE Pharmacia Biotech AKTA HPLC pH/C-900 Monitor.
pH Probe holder.
Standard power cord.

Configuration and Setup:
Detector type: pH and conductivity.
Flow Range: 100 ml./min
Accuracy: The greater of +/- 2% of full scale or +/- 10 uS/cm in the range 1 uS/cm-300 mS/cm +/- 0.1 pH unit, temperature compensated
Max 0.1 pH units within 0-10 ml/min (pH measurement)
Response Time:
Max 10 s (0-95% of step) (pH measurements)
Max 3 s (0-95% of step) (Conductivity measurement)
Operating Pressure: Max. 50 bar (5 MPa) (725 psi)

Documentation:
Amersham Datasheet: https://drive.google.com/file/d/0BwHznQS-d5syU3lheHowbnYxaW8/view?usp=sharing

Brochure: N/A

Manual: https://drive.google.com/file/d/0BwHznQS-d5syZ1U5Q2F3bVloWWs/view?usp=sharing

Please do not hesitate to contact us if you have any questions.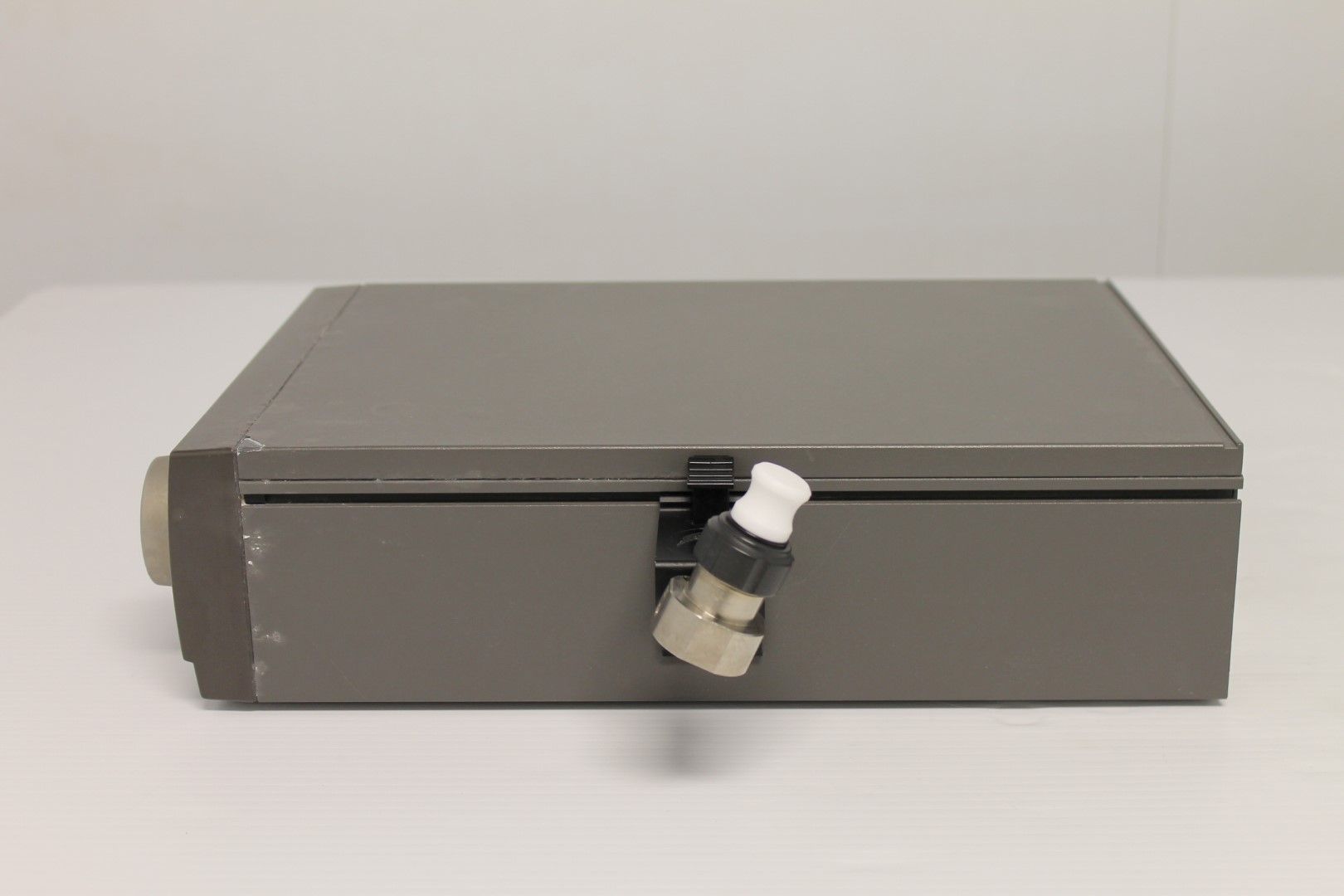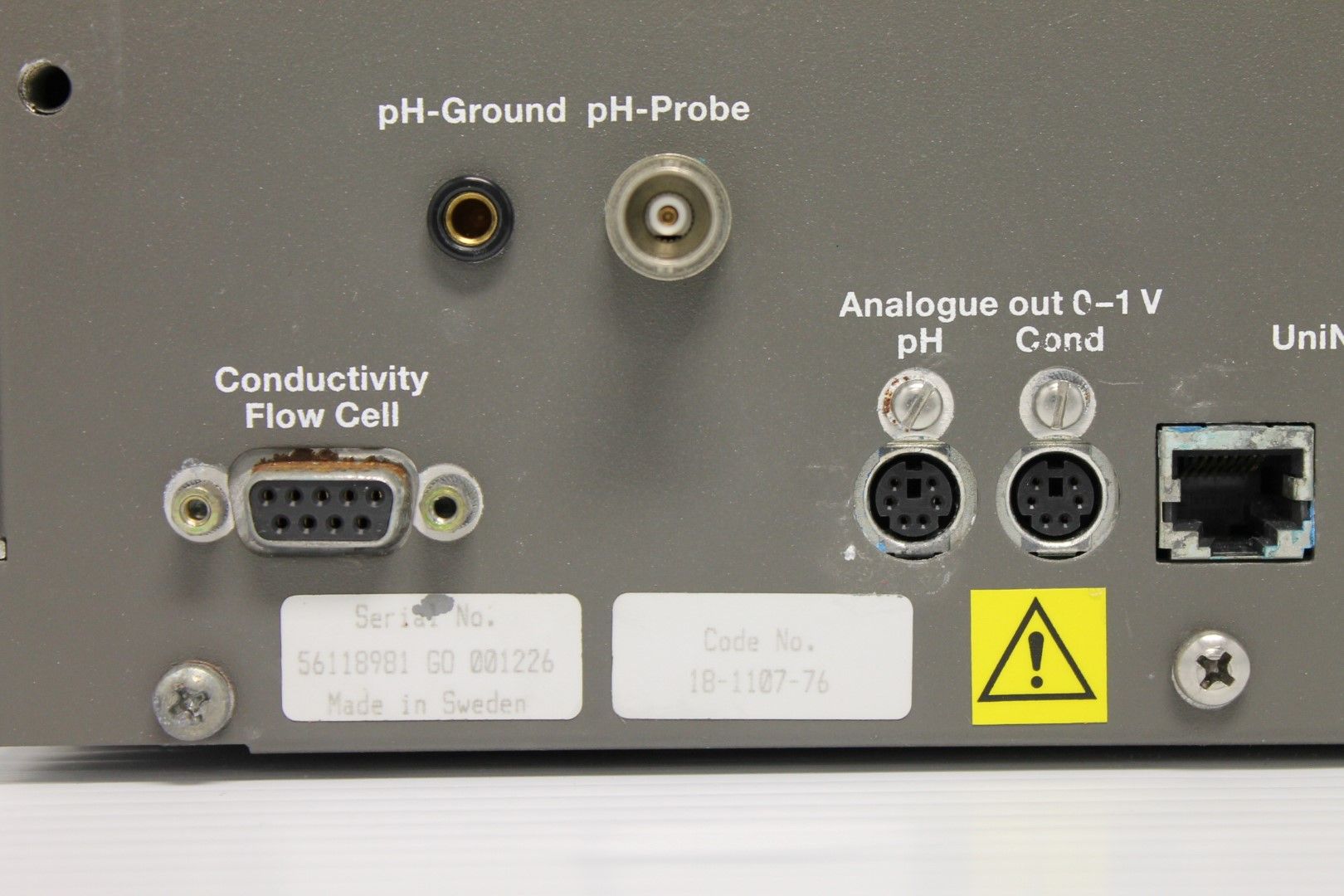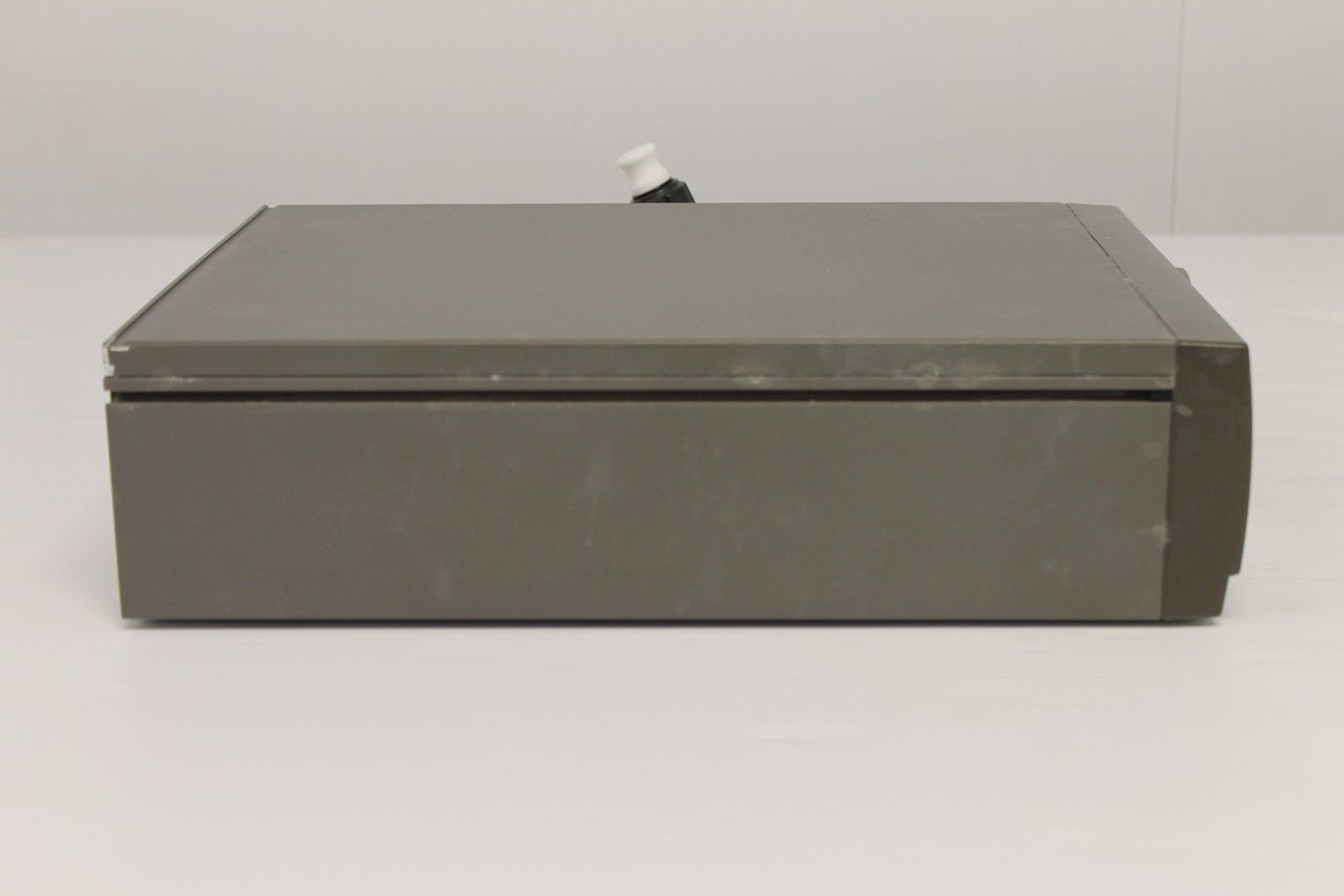 GE Pharmacia Biotech pH/C-900 AKTA HPLC 18-1107-76 Monitor with Probe Holder
Manufacturer Description and Specification:
Manufacturer Documentation: