GE Pharmacia Biotech AKTA P-960 Sample Pump 2.0MPa 18672700 SOLDOUT
GE Pharmacia Biotech AKTA P-960 Sample Pump 2.0MPa 18672700 | Priced $2,650.00 | bostonind.com (10408)
Here is a GE Pharmacia Biotech P-960 Sample Pump 2.0MPa 18672700

Predecessor to:
Current model.

Condition:
This P-960 Sample Pump has good used condition with light corrosion on side of pump casing.

Testing we performed:
Tested operation of the P-960 pump via Unicorn software and found it to be fully functional.

System consists of:
GE AKTA P-960 Sample Pump.

Configuration and Setup:
Flow range: 0.1-50 ml
Pressure range: 2.0 MPa
The wetted parts are resistant to organic solvents and salt buffers commonly used in chromatography of biomolecules, except 100 % Ethyl acetate, 100 % Hexane and 100 % Tetrahydrofuran.

Documentation:
Mounting Kit Datasheet: https://drive.google.com/file/d/0Bz5srQzgsa6uQTl2M0lfWTVtNlE/view?usp=sharing

Brochure: N/A

AKTA FPLC Manual: https://drive.google.com/file/d/0Bz5srQzgsa6ueDFMdGlheW5wU0E/view?usp=sharing

Please do not hesitate to contact us if you have any questions.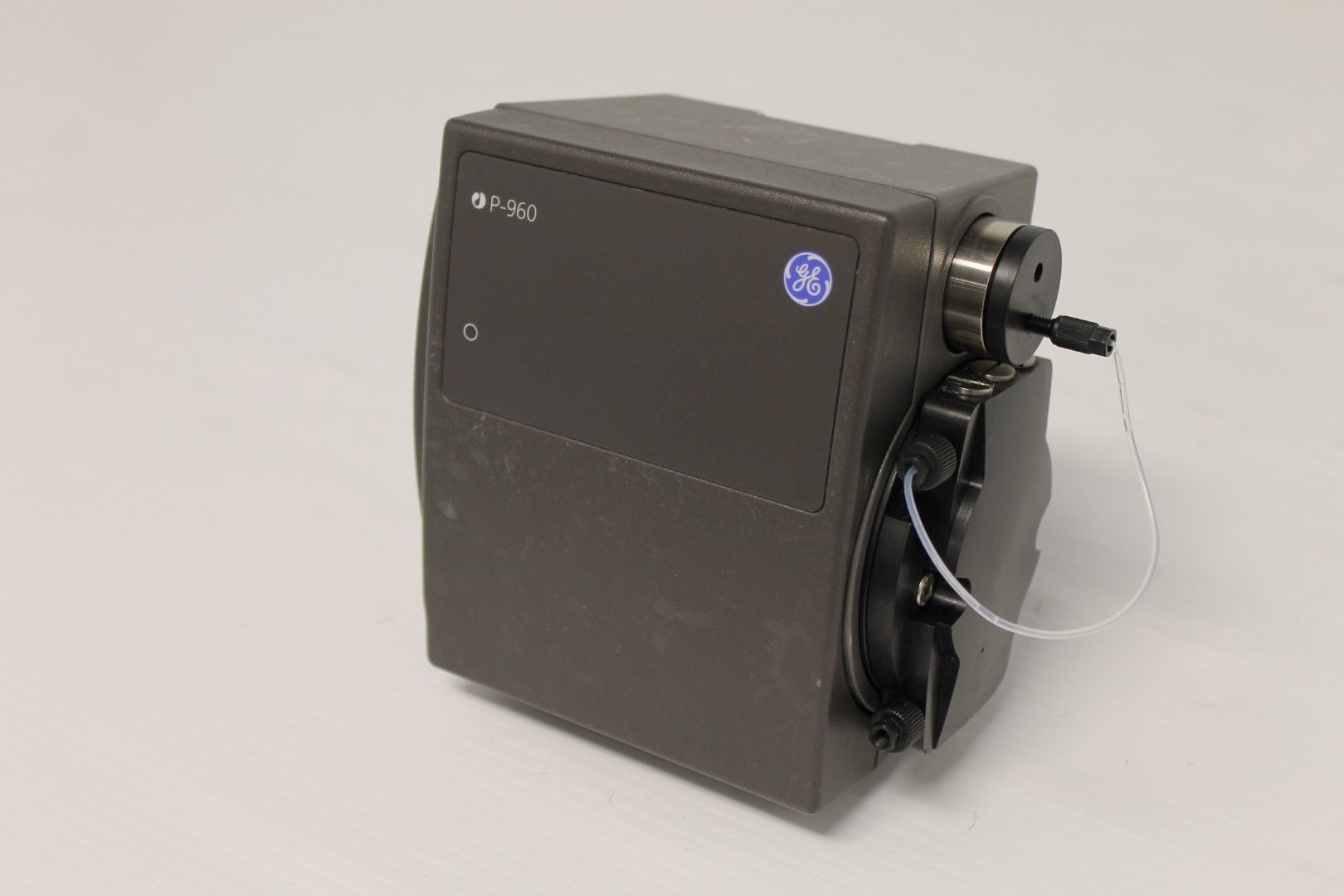 GE Pharmacia Biotech AKTA P-960 Sample Pump 2.0MPa 18672700 SOLDOUT
Manufacturer Description and Specification:
Manufacturer Documentation: