Alfa Laval M3-DVG Heat Exchanger 150 PSI at 230 F 6.5 Sq FT SN 68210
Alfa Laval M3-DVG Heat Exchanger 150 PSI at 230 F 6.5 Sq FT SN 68210 | Priced $585.00 | bostonind.com (6789)
Here is a Alfa Laval M3-DVG Heat Exchanger SN 68210

MAWP 150 PSI at 230 F 6.5SQ FT

MDMT -20F at 150 PSI

Overall Dimensions 19" x 7" x 10.5"

Port Cap 1/2"

Inlet and Outlet Pipes 1 1/4"

Very good condition.

These are very heavy so the shipping is on the higher end.

Please do not hesitate to contact us if you have any questions.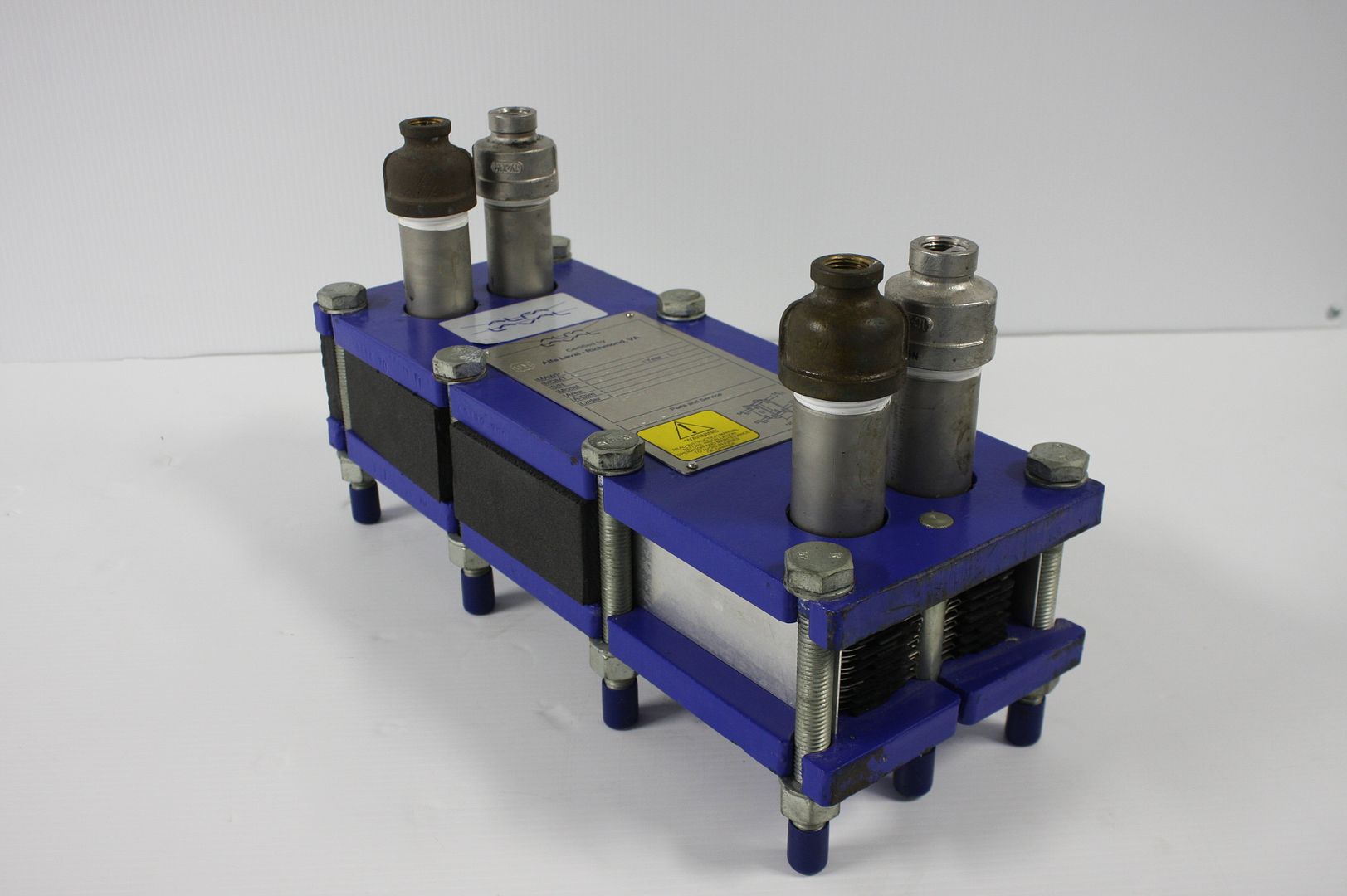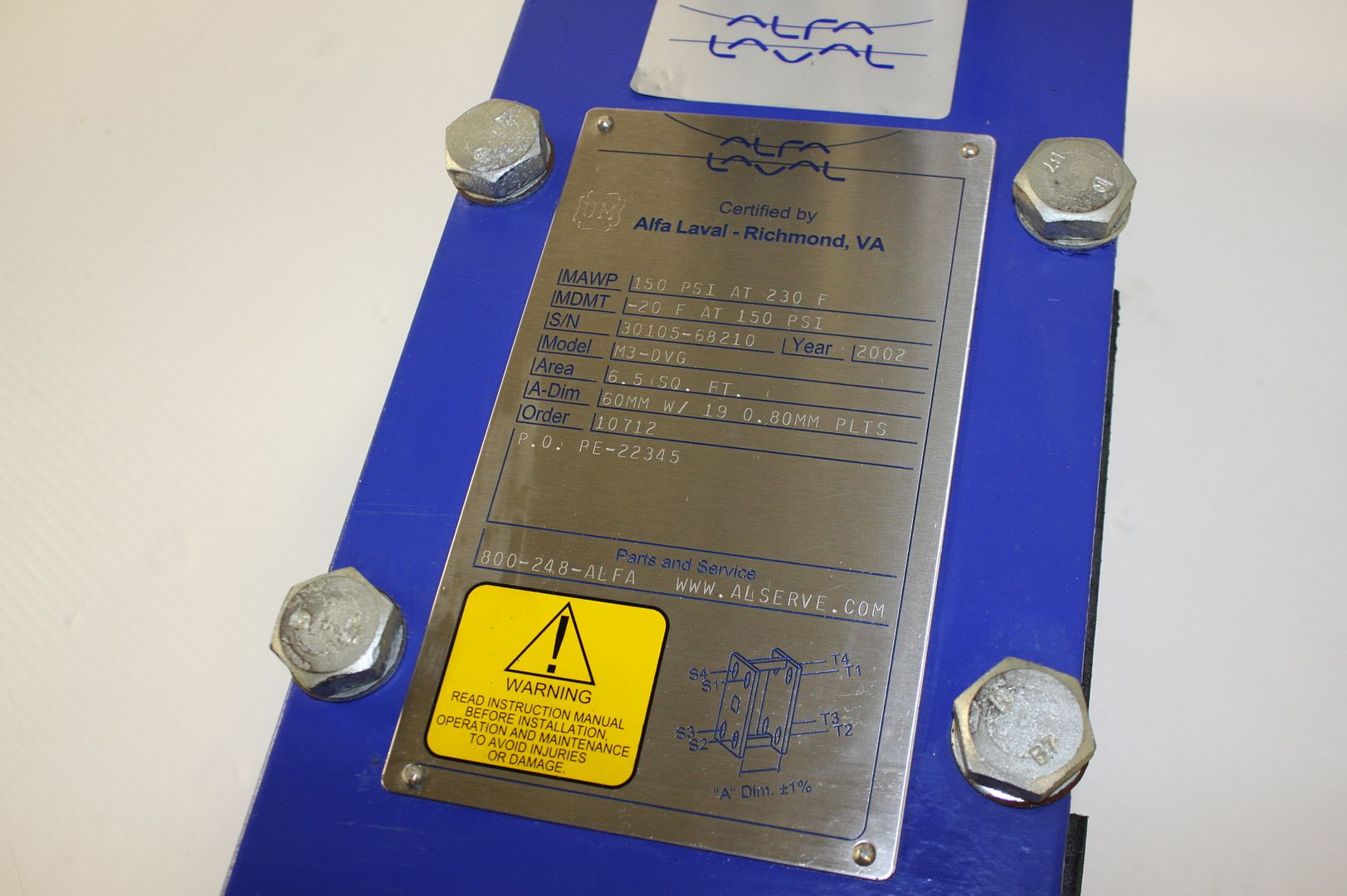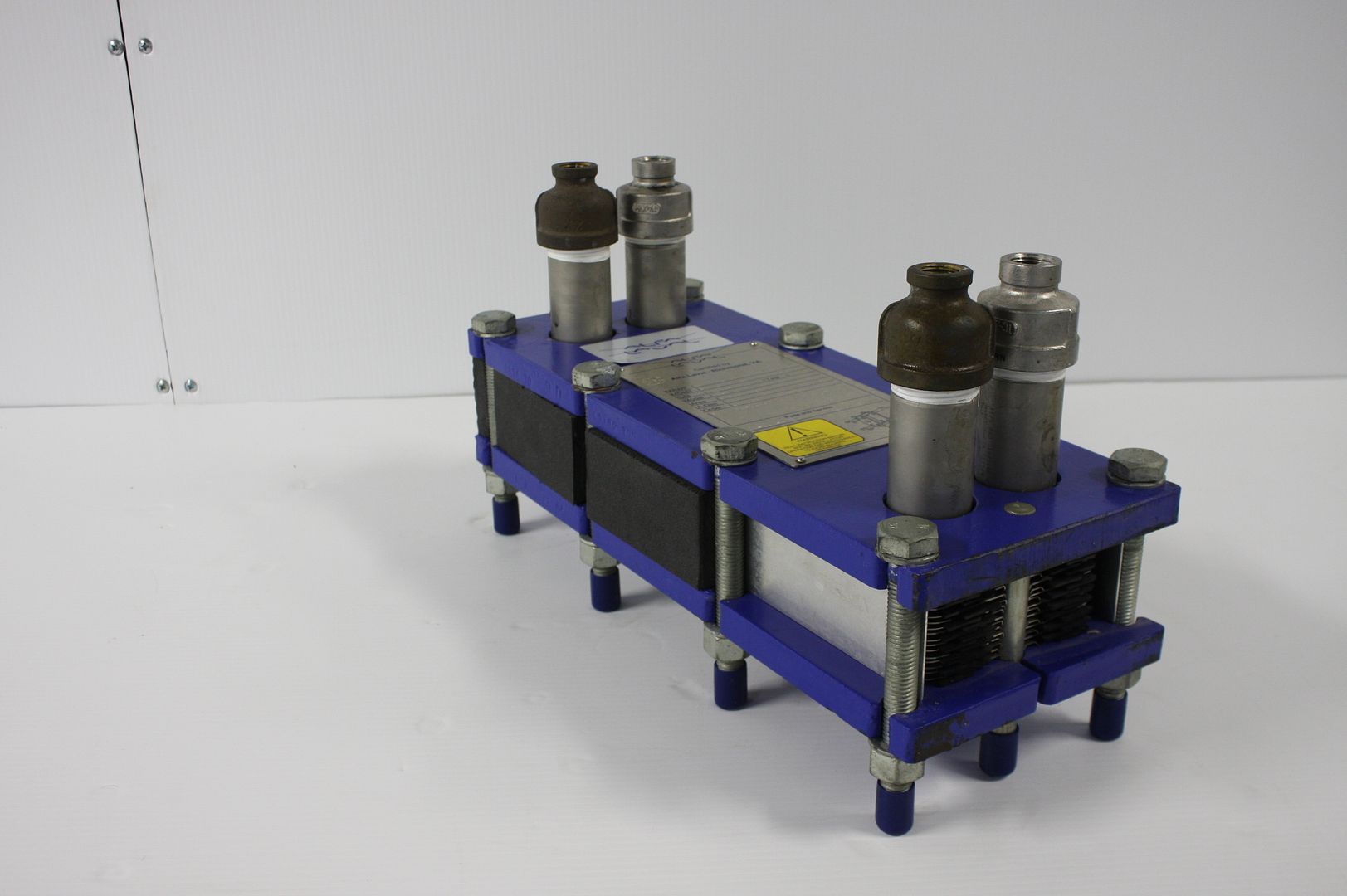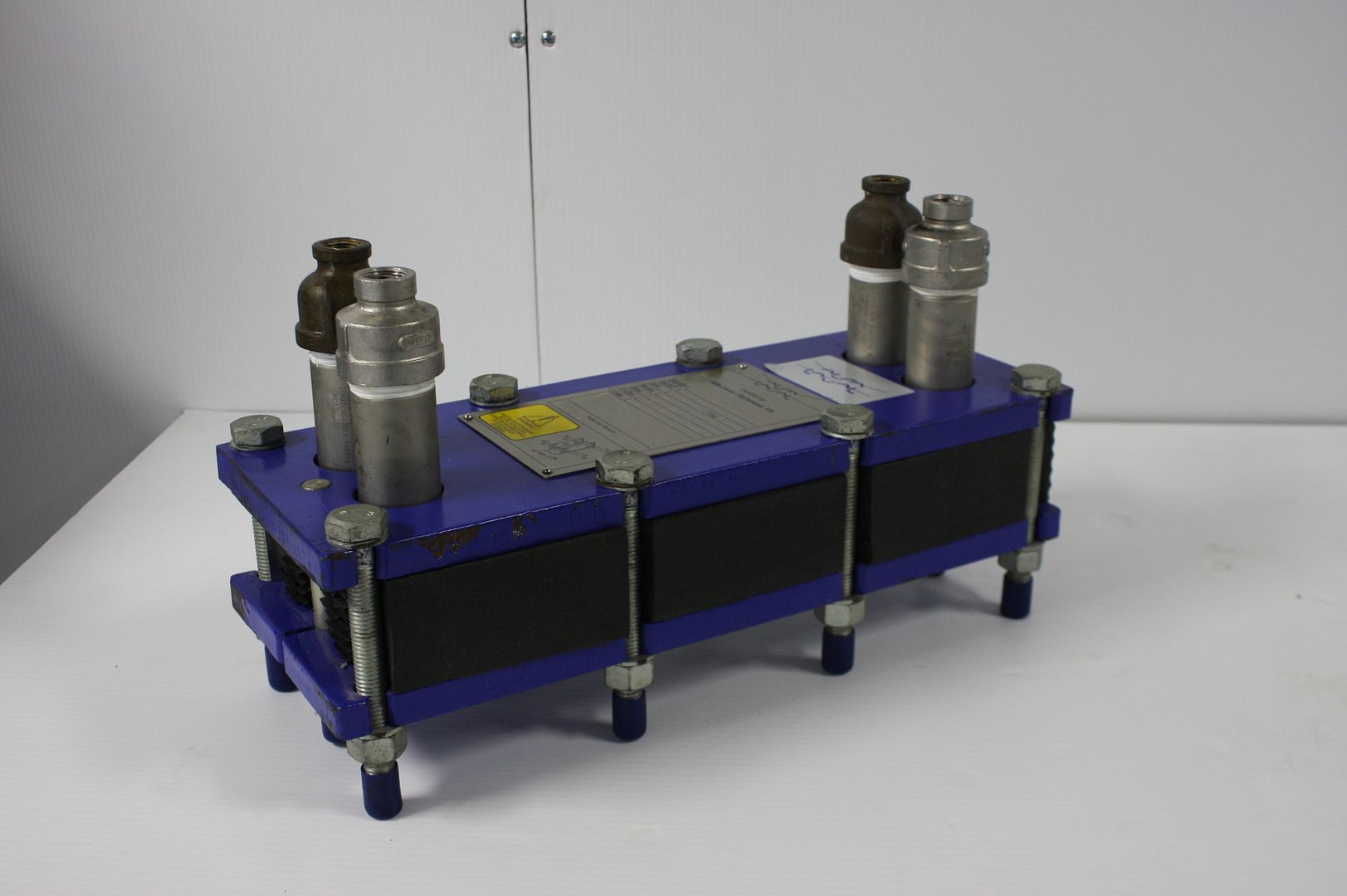 Alfa Laval M3-DVG Heat Exchanger 150 PSI at 230 F 6.5 Sq FT SN 68210
Manufacturer Description and Specification:
Manufacturer Documentation: